Healthy Weight Loss Without Dieting
I lost 100 pounds without EVER feeling hungry or deprived... and I'll show you how you can too."

—Ilana Muhlstein

MS Registered Dietitian Nutritionist
Co-creator of the 2B Mindset
Start now
Just $119.00 (+S&H)
30-Day Money Back Guarantee (less S&H)
Why did I create the 2B Mindset?
Because I wanted a positive approach to weight loss that:
A positive approach to
weight loss, that:
Lets us say "yes" to the foods we love, until we're full and satisfied
Never asks us to count calories
Helps us stop emotional eating
Is easy to learn
Requires NO exercise
Over 150,000 people are already doing my 2B Mindset program. Why?
You get to eat
-- A LOT -- and still lose 2-5
lbs. per week.
In my program, I teach you, step-by-step, how you can eat delicious, comforting food in healthy portions, so you won't feel deprived. The 2B Mindset is designed for people who love to eat!
Diets just don't work, and I've tried them all! I became a Registered Dietitian Nutritionist and created the 2B Mindset just so I could lose 100 lbs. without ever having to diet again!
It works for me and my clients because we stopped chasing diet fads, and took control with the 2B Mindset.
Start now
Just $119.00 (+S&H)
30-Day Money Back Guarantee (less S&H)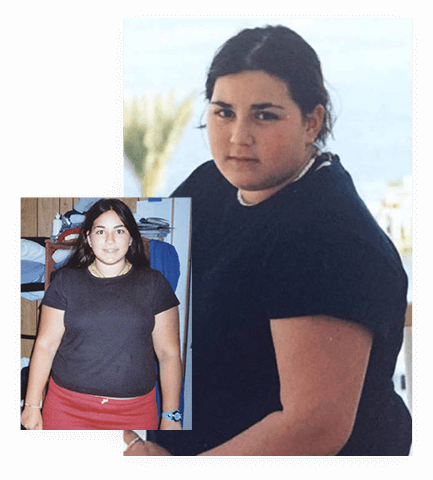 "I struggled with
weight my whole life..."
I was only 8-years-old when my parents first sent me away to 'fat camp.'
I went every summer, and lost weight. Then I gained it all back — and more — once I came home. By the time I was 13 — I weighed over 200 pounds. I felt uncomfortable inside my own body.
But then I took control with the same principles I'll teach you.
I'm proof that it works. It helped me lose 100 pounds and keep it off (even after two pregnancies!) without ever feeling deprived. And it's helped tens of thousands of my customers and friends lose weight too!
I'll get
you

results like these!
"You literally can't wait to wake up and hop on the scale. The 2B Mindset is a one-of-a-kind. You'll actually enjoy weight loss." †Results vary depending on starting point and effort.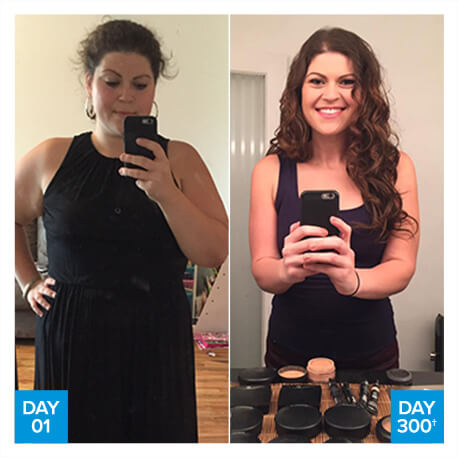 "This is the NEW face of someone who's never hungry and always satisfied with delicious and filling meals...thanks to the 2B Mindset!" †Results vary depending on starting point and effort.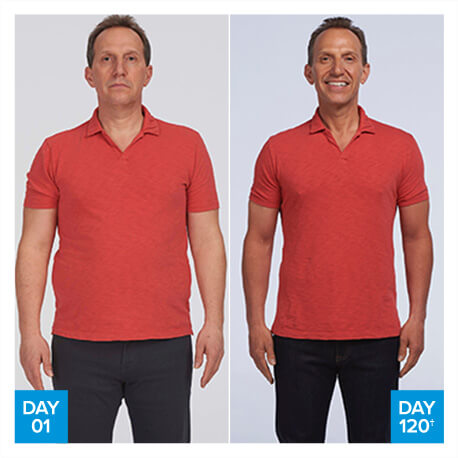 "You're eating a lot of food...large amounts that are healthy and satisfying. I am never hungry. It's so simple, it's so easy, it's mind-blowing." †Results vary depending on starting point and effort.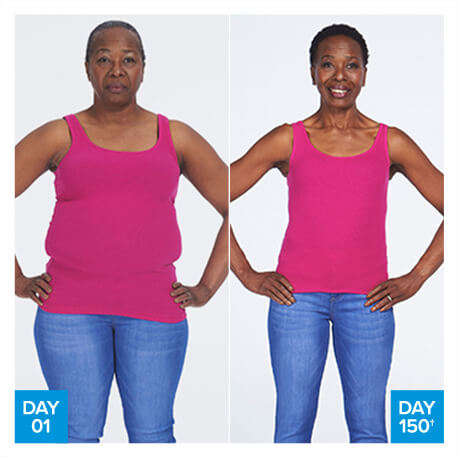 "I can't tell you the last time I felt this good...everything fits me so well. I can pick out anything I want to wear and that feels really, really good." †Results vary depending on starting point and effort.
†Results vary depending on starting point and effort.
Start losing weight on Day 1
Learn all my secrets in 40+ quick videos...
Introduction

My quick walk-through of the program and why it works

Learn the 2B Mindset

21 short and sweet videos are packed with my proven weight loss strategies

Ask Ilana

5 videos share my techniques to battle temptations and emotional eating

Recipes

15 of my family's favorite 2B Mindset meals, snacks, and sides.
And I'll teach it all to you—right on your phone!
How to deal with any craving.
What to eat FIRST at any meal, if you want to lose weight.
How to recognize "false hunger" and instantly satisfy it—without eating a bite!
Plus dozens of my proven weight-loss secrets for every eating situation.
Start now
Just $119.00 (+S&H)
30-Day Money Back Guarantee (less S&H)
Never diet again!
Just look at these yummy, healthy recipes—all included with the program!
Turkey Meatballs Over Zoodles Marinara

Creamy Caulisotto with Roasted Chicken

Avocado Zucchini Alfredo with Shrimp

Banana Egg
Pancakes
I'll give you everything you'll need
Getting Started guide — Simple steps to get your 2B Mindset journey underway.
My Tracker — Here's where you'll discover what your "weight-loss days" look like!
My Go-To Guide — All my key 2B Mindset strategies and principles—at your fingertips.
Recipes — Dozens of my favorite, delicious, satisfying, and totally health dishes.
Water Bottle — This 30 fl. oz. bottle helps you track your daily water intake.
The App — Watch the videos and track your meals and progress on your mobile device. (iOS only)
Once you discover the 2B Mindset...it's yours for LIFE!
It's everything you need to win the weight-loss battle for good! These are EXACTLY the same principles and strategies I'd share in ten or more one-on-one sessions with my clients. But you pay less than HALF the cost of a single session...and get it all!
The Complete 2B Mindset Kit:
30-Day Money Back Guarantee (less S&H)
Start now
Get the complete 2B Mindset Kit:
30-Day Money Back Guarantee (less S&H)
Start
now