Yes, it's hard.
Yes, you'll sweat.
But it's just 20 minutes.
And your results…
Lose up to 9 lbs. in 14 days
Free Trial Available!
View Plans
What is
TRANSFORM :20?
It's a leading-edge total body workout from Super Trainer Shaun T, designed to transform your entire body and improve your life. Yes, it's fast, it's hard, and you're going to sweat. But if you give Shaun just 20 minutes a day, and the will to work hard, the results will be worth it. Try Transform :20 now – for 14 days FREE.
FREE 14 Day
Program
No Equipment
Needed
20 Minute
Workouts
Low Impact
Modifier
Meet Your Trainer
Shaun T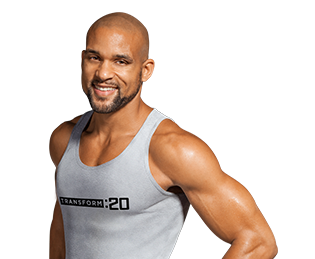 Shaun T has helped millions of people get in the best shape of their lives with his high-energy fitness programs and engaging, motivational style. He's the creator of Beachbody megahits FOCUS T25®, INSANITY®, CIZE®, and many others. With Transform :20, he fosters positivity and inspiration to help you strengthen your mental approach to working out, which leads to amazing physical results.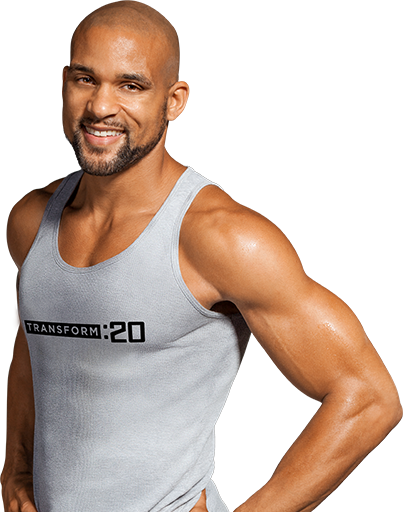 Get Going Today for FREE
It takes just a minute to sign up and costs you nothing today. Longer-term plans also available.
Start Your Workouts
62 brand new routines, no weights needed. Your body provides all the resistance.
Follow Your
Meal Plan
We tell you exactly what to eat to get your best results.
Just Press "Play"
for 14 Days
20-minute workouts, each featuring a low-impact modifier.
Get Results
for FREE
Will you become leaner? Stronger? More energized? See for yourself.
Come Back for More
Once you see the results from your FREE 14 days, you'll want to keep transforming.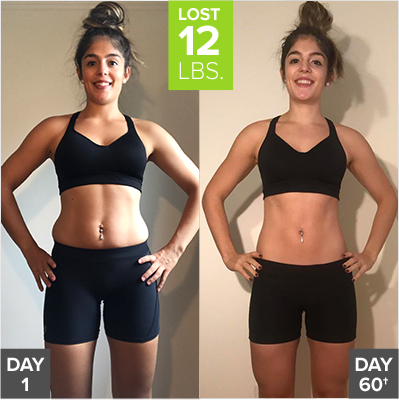 Audrey STEPPED UP...
Now Look at Her!

Everyone can find 20 minutes in a day to move. When you see the results that are possible from getting moving just 20 minutes a day, it's really motivating. - Audrey T.
†Results vary based on starting point and effort. Results achieved with Beachbody Performance. Audrey is an independent Beachbody Coach.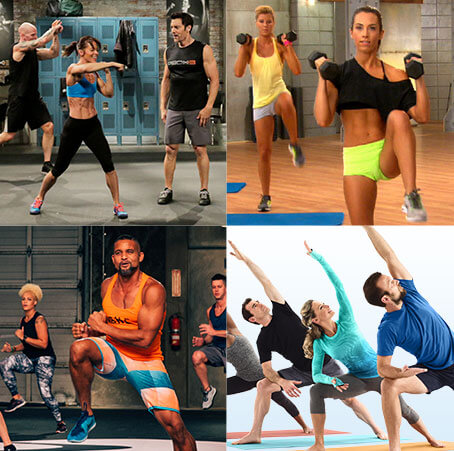 Beachbody KNOWS
how to get results...
We're talking real-world results. We've helped MILLIONS of people – just like you – transform their bodies with proven programs like INSANITY®, P90X®, and 21 Day Fix®. Many people never realize how uncomplicated it can be to lose weight and get fit...until they see it with their own eyes.
Your contact information will be made available to your free Coach, who may reach out to provide one-on-one support.
How will you look &
feel 14 days from now?
Will you be on your way to getting in the best shape of your
life? Or will you still be sitting on the fence thinking about it?
We've proven that TRANSFORM :20 works for men and
women all around the world, regardless of age or fitness level. Now, we want to prove it to you.
With 14 days FREE, you have nothing to lose. Every major
transformation has a beginning. Are you ready?
See you on day one!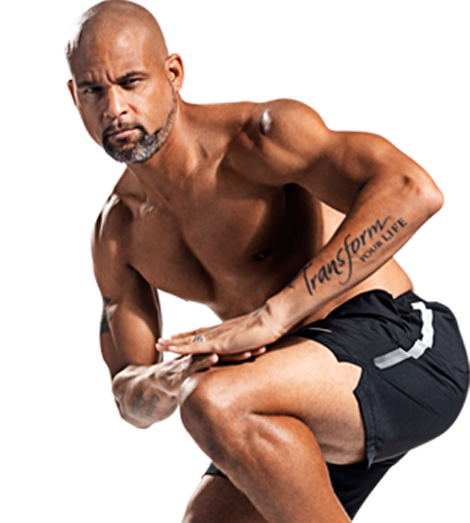 Stream Workouts on Your Favorite Device