Tai Cheng® Workout
Get Moving And
Loving Life Again
Improve your balance
Reduce your risk of falling
Maintain independence
"Tai Cheng works,
and I love it."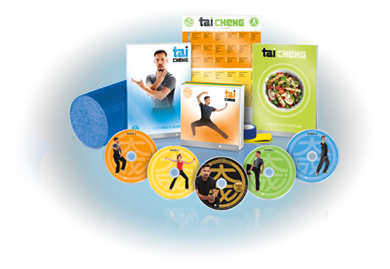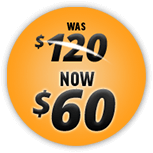 Order Now

Just 3 monthly payments of $19.95 (+$12.95 s&h). Or select a single payment option during checkout.
90-Day Money-Back Guarantee
(less s&h).
1 (800) 404-3881
For years,
medical experts have been recommending gentle exercises like tai chi to
help reduce aches and pains, improve balance and mobility, and strengthen muscles and joints.
Now. Dr. Cheng has incorporated the latest techniques from modern sports and fitness science to help transform tai chi into something that's
SIMPLE TO UNDERSTAND, EASY TO FOLLOW, AND A JOY TO MASTER.
How Much More Would You Enjoy Life If You Could Do Away With Pain and Immobility?
Would you play more golf or tennis? Travel? Spend more time with friends and family, without worrying if you can keep up?
Tai Cheng can help reduce your pain and make it easier for you to get around—and that makes it easier for you to do so much more with your life.
Imagine how much more confident you would feel in your own body if you could go back to doing the things you love to do.
Tai Cheng can help you be the master of your own life, with the independence to live the way you want to.
Tai Cheng helps make sure nothing stops you from living the long, healthy life
you deserve.
Special
Report:
One in Three Seniors
Likely To Suffer
A Dangerous Fall—
This Year Alone!*
Frightening news from the Centers for Disease Control and Prevention—if you're 65 or older, you are at an increasing risk of taking a fall this year. And once you've fallen, you're at double the risk of falling again.*
Luckily, the news isn't all bad. Both the CDC and Mayo Clinic recommend incorporating the gentle movements of tai chi into your day to help reduce the risk of falling for older adults.* ††
Now that's easier than ever, thanks to
Tai Cheng, the breakthrough new program designed to help anyone master the fundamental tai chi moves, right in their own home, step-by-step, in just 90 days.
Tom and Carol Can Enjoy Life Again
Tom had fallen a number of times and developed a fear of breaking something. So he started to use a cane everywhere he went. But Tai Cheng helped him improve his flexibility and mobility. Now he's ditched the cane completely.
Tom's wife Carol fell on the way to their son's wedding. The very last thing she wanted was to become dependent on someone. So she used Tai Cheng to help correct her posture and help improve her balance, and now relies on only herself to get around.
This happy couple is back to living life to its fullest.
"I'm able to run around and play with my grandkids now."†
Donna's balance had always been poor. But later in life, it became a real concern.
"I fell and broke my arm," Donna says. "I have a herniated disk from falls that I've taken over the years. Last year, I was running for a bus...I actually fell on my head. It was serious."†
After doing Tai Cheng, she has no fear of walking—or even running. And her favorite part…she can now keep up with her little grandbabies.
†Results vary depending on starting point and effort.
It's never too late to get started with TAI CHENG!

As a tai chi master AND Doctor of Sports Medicine, Dr. Mark Cheng knows exactly how the gentle, low-impact movements of tai chi can hold the key to staying strong and active throughout a long life.
WITH TAI CHENG,
HE'S CREATED AN
EASY-TO-LEARN SYSTEM, so anyone can quickly master the essentials:
HE MADE IT VISUAL. Dr. Cheng uses a special foot-placement grid and shows you each move from 3 angles, so you always get great visual cues.
HE MADE IT DOABLE. There's always a modified version of every move, so no matter what your age or fitness level, you can be sure to follow along.
Here's What Comes
With Your

Tai Cheng
Kit:
4 Workout DVDS
that clearly and simply teach you the 18 "essential movements" of tai chi,
so you can improve balance and mobility, help relieve aches and pains,
and help reduce your risk of falls and other injuries.
The Master Scroll
"Get Started" DVD
Watch this on Day One to ensure a successful 90 days. Learn breathing
exercises that help melt away stress, and see all 18 essential moves
broken down for easy reference.

4 FREE Training Tools
$100 VALUE
Easy does it Guidebook tells you everything you need to know about the program. It's an information-packed resource that you can turn to again and again for information on the healing powers of Tai Cheng.
Tai Cheng wall calendar shows you which routine to do each day so there's no confusion or guesswork. It will feel great to track how much strength and confidence you gain with every passing day!
Feel better food plan is packed with delicious meal and snack recipes, specially designed to fit with the Tai Cheng workouts. This easy-to-follow plan promotes healthy weight loss—and that will make your body feel even better!
Quick relief foam roller to help gently release kinks and knots in your muscles and joints. You'll love using the foam roller—it's like getting a massage without leaving your living room.

4 FREE Bonus Gifts...
WORTH OVER
$200
GIFT #1

Tai Cheng for Travel
BONUS Workout
All it takes is 10 minutes for this stress-relieving routine to relax tight muscles and unwind body tension after a long flight or car trip.

GIFT #2

Tai Cheng for Sport
BONUS Workout
This 10-minute routine is an amazing body-refresher for use after any strenuous activity. For golfers,
it's specially designed to help you keep playing
the game you love for decades.
GIFT #3

Strength-Training
Resistance Band**
As your body gets stronger, it will demand more resistance. This Bonus Gift is a safe, gentle way to help you build your strength even faster.
GIFT #4

FREE 24/7 Online Support
Have questions? Our dedicated team of fitness experts and Coaches is here to help you reach your goals!
That's a wealth of
valuable
resources at
a
very low price.
Look at it this
way—taking
private
lessons
from Dr.Cheng
could cost you up to
$150 per hour...
Tracking down all
these
resources
separately
could
set you back
by at
least $500...
YES!
I want to Start Feeling
Younger and
More Confident
Just 3 monthly payments of $19.95 (+$12.95 s&h). Or select a single payment option during
checkout.
90-Day Money-Back Guarantee
(less s&h).
1 (800) 404-3881

TAI CHENG comes with a
90-Day "YOU CAN DO IT" Guarantee...
How can you be absolutely, positively sure that Tai Cheng will work for you? Just try it.
We've extended our standard 30-day guarantee to 90 days—that's the length of the whole Tai Cheng program. Try the entire program—and if you don't absolutely love it, simply send it back within 90 days for a full refund of the purchase price (less s&h).
Now that's a guarantee.
And It Gets Even Better…
You get to keep Tai Cheng for Travel,
Tai Cheng for Sport, the Strength-Training Resistance Band, and the Feel Better Food Plan—WORTH $60—
as FREE gifts, just for trying Tai Cheng.
Janice J. Has Her Independence Back
Janice thought retirement would be the time of her life. But after numerous falls and injuries, she had to use a mechanical lift just to go up and down stairs.
Tai Cheng was the perfect solution for her because it was easy on her joints, and it made her body stronger, more balanced, more flexible. Now she's able to climb stairs all on her own.
"I'm never going back to being the woman on the stair lift again," Janice says.†
†Results vary depending on starting point and effort.
"When I first found Tai Cheng, I was shocked how easy it was."
Janice S. slipped and fell in the middle of a crowd. Not only was she embarrassed, she started to worry about her balance long-term. So she decided to give Tai Cheng a try.
"I used the modifier because it made it easier, and made me less nervous," she says. "I love the movement, and I love the way it makes me feel when I'm doing it."
Now, crowds no longer make Janice nervous… "I run around the city. I run for the bus. And I'm living again."†
†Results vary depending on starting point and effort.
YES!
I want to Start Feeling
Younger and
More Confident
Just 3 monthly payments of $19.95 (+$12.95 s&h). Or select a single payment option during
checkout.
90-Day Money-Back Guarantee
(less s&h).
1 (800) 404-3881