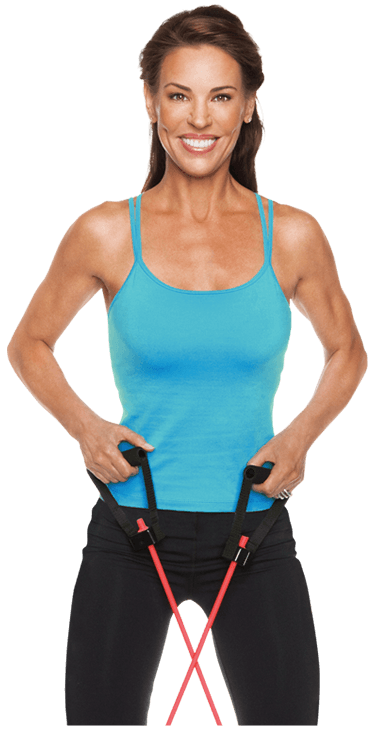 Slim Series Express Workouts
Get slim

in half the time
Don't have time for long workouts? With Slim Series Express you can shed fat and sculpt a lean body in just 30 minutes a day. Trainer Debbie Siebers helps you fire up your metabolism and burn maximum calories in minimum time, so you stay motivated to get incredible body-shaping results!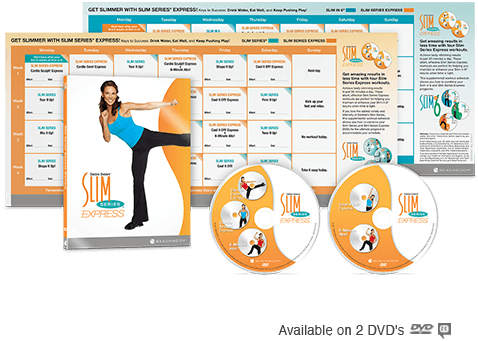 You get 3 time-saving express workouts

Cardio Core! Express
Slim your waist as you burn fat while tightening and strengthening your entire core. This is a fast, high-energy calorie blaster!
(35 minutes)

Cardio Sculpt! Express
A quick full-body workout combining cardio and light resistance moves to reshape your body from head to toe!
(36 minutes)

Cool It Off! Express
Lengthen and rejuvenate those hardworking muscles and feel great all over.
(30 minutes)
Plus, get
2 FREE GIFTS

!

6-Minute Abs!
It only takes a few minutes to get the flat, toned abs you've always wanted.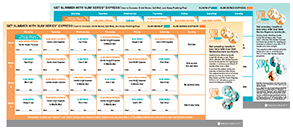 Advanced
Body-Slimming Calendars
Debbie tells you exactly which workouts to do each day to maximize your results and stay motivated.