NOW YOU DON'T HAVE TO GO TO THE EXTREME TO
GET DRAMATIC, VISIBLE RESULTS.
Extreme programs like P90X aren't for everyone. So welcome to P90—your gateway to getting fit regardless of your age or fitness level! Legendary trainer Tony Horton has now created shorter workouts that are simple, doable, and less extreme than his others, but still just as effective. So whether you haven't worked out in a decade, or you're just looking to maintain what you've got, P90 opens the door for you to see dramatic, visible results in just 90 days!

Just 3 monthly payments of $19.95 (+$12.95 s&h)
Or select a single payment option during checkout.
What Do P90

Results


Look Like?
---

HERE'S WHAT YOU GET
10 Workouts in 3 Progressive Phases
---
Each new phase of P90 is designed to gradually ease your body past its old limits. So after 30 days of P90, you're leaner and more solid; after 60 days, you're seeing muscles you've never noticed before, and by Day 90 you finally have that lean, strong body you could once only dream about.†
PHASE

A

Shapes the foundation

Sculpt A

Gets your body ready to get strong†

Sweat A

Melts that fat that's been holding you back†

Ab Ripper A

Adds power and definition to your core†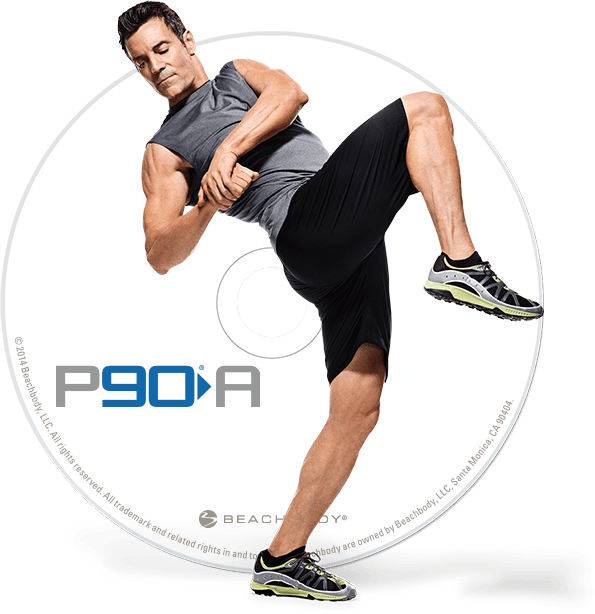 PHASE

B

Overpowers your limits

Sculpt B

Builds endurance and lean-muscle growth†

Sweat B

Cranks the calorie burn even higher†

Ab Ripper B

Carves slimmer, rock-hard abs†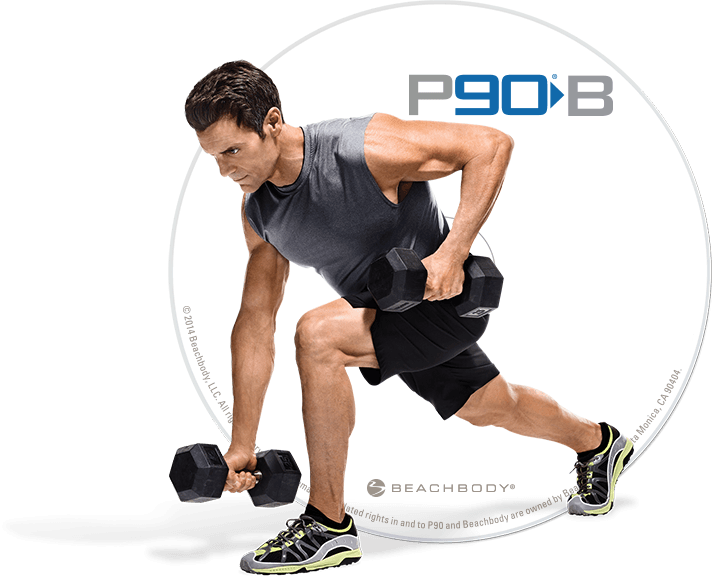 PHASE

C

Completes the transformation

Sculpt C

Defines your body and puts results into overdrive†

Sweat C

Burns fat and tests endurance like never before†

Ab Ripper C

Puts the final touches on your lean, sexy six-pack†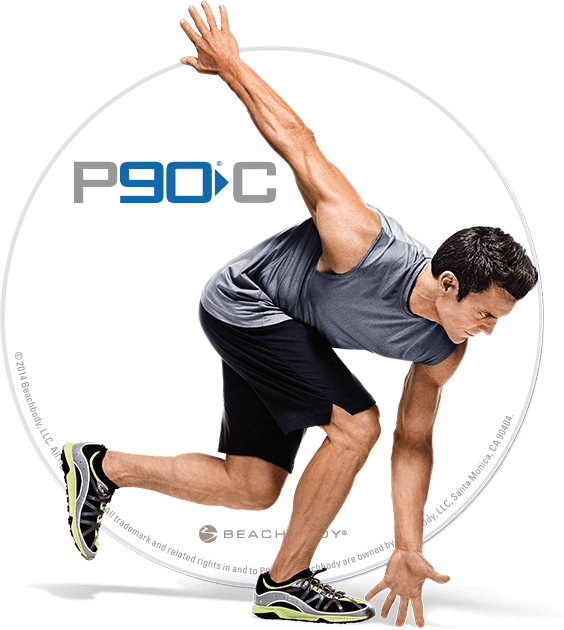 BONUS

WORKOUT

Saturday Special

A superefficient, high-velocity sweat-fest that will help you get your weekend workout done—and done right—in a hurry.†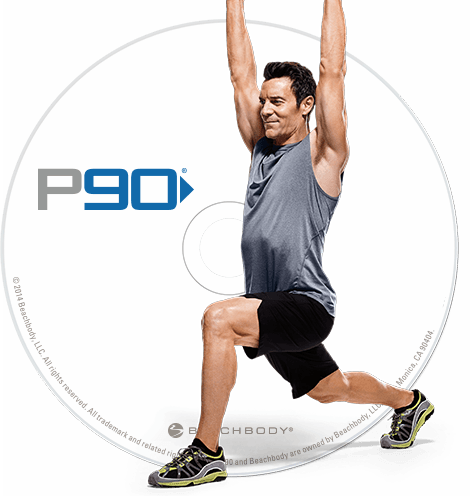 PLUS 3

POWERFUL BONUS TOOLS
---
Simple Kitchen Nutrition Guide

No complicated shopping lists. No calorie counting. Just everything you'll need to put together 90 days of healthy meals you'll love to eat.

4-Step Power Plan

Do these four things on Day One, and you'll dramatically increase your chances of success. Think of them as Tony's Golden Rules for getting AMAZING results.

"How to Hit It" Tutorial

Get ready for a private introduction to P90 with Tony himself—including insider workout tips he usually only shares with his celebrity clients!
AND MORE...
4 FREE

BONUS GIFTS
GIFT 1 –

1 Pro-Grade Resistance Band

Forget buying weights! You won't believe all the ways Tony sculpts your body by adding this easy-to-carry tool to your moves. Looks simple…but it's pure workout power!**
GIFT 2 –

6-Day Shred

Want REAL results in a hurry? You won't have to wait long with this FREE Bonus Gift. See why we call it the Fastest Body Transformation Ever!
GIFT 3 –

90-Day Workout Calendar

The secret behind P90 isn't just the workouts—it's doing them in the right order. Cross off every day as you get closer to the body you really want.
GIFT 4 –

24/7 Online Support

Imagine having a whole team of fitness experts available through your phone or tablet. Hit them up for answers or fitness tips…even join in on Tony's live chats!
ADD EVERYTHING UP, AND IT'S A VALUE OF
MORE THAN $500
But thanks to Tony's exclusive introductory offer, it's yours today for just 3 monthly payments of $19.95 (+$12.95 s&h)!
—Tony Horton Creator of P90X, P90X2, P90X3, and P90.
ASK THE TRAINER

"HOW CAN I GET EASIER RESULTS?"

"With P90, I took everything I've learned over the past 20 years, and simplified it into all-new workouts that are more doable, less extreme, and made to change your body right away—regardless of your age or fitness level.
Welcome to P90.
It works because of a game-changing technique I created called Sectional Progression. I ease you into a variety of cardio, strength, and stability moves that work the back, shoulders, chest, biceps, triceps, and legs—and every move strengthens and flattens the abs. These routines don't get harder until you're ready for the next challenge. Then, just when you've mastered those moves, I up the ante a little more. The entire time staying right there with you. Encouraging you. Keeping it fun.
So I don't care what type of body you have, or whether you're a beginner or expert. This is the workout you'll love because you'll be able to do it. And that's how you'll see results in just 90 days."
—Tony Horton Creator of P90X, P90X2, P90X3, and P90.

Tony
Horton
Trainer Tony Horton has collaborated with Beachbody® to create some of America's most groundbreaking and popular fitness programs—P90X®, P90X2®, P90X3®, Power 90®, 10-Minute Trainer®, and now P90®—selling a combined 7 million copies to date.
Over the past 25 years, Tony's perfect mix of body-sculpting routines, inspiration, and fun have produced exceptional results for people all across the country—including countless film celebrities, TV stars, and pro athletes—many of whom have credited him with improved stamina, strength, and an ability to perform at a higher level.
Known for helping people push past their plateaus, Tony has also worked with the Pentagon and Armed Forces Entertainment to help develop stronger, healthier troops. And he has frequently visited Capitol Hill to train various members of Congress and help spread the word about the importance of health and fitness.
Tony has been featured in numerous national publications including Men's Fitness, The New York Times, The Wall Street Journal, and Women's Health; and he has appeared on national television shows such as the Today Show, Good Morning America, Piers Morgan Live, and The Dr. Oz Show.
P90 FAQ
---
+

–

Who is P90 for?

P90 is for everyone—regardless of age or fitness level. It works for people who haven't worked out in a decade, as well as for those just looking to maintain their current levels of fitness. The P90 workouts are simple, doable, and less extreme than those featured in other Tony Horton programs, opening the door for anyone to see dramatic, visible results in just 90 days.
+

–

Can I modify the workouts?

Yes, every move in P90 can be modified. In fact, each workout includes a dedicated modifier to make it easy for you to follow along, and do what you can. Plus, there's a detailed preview of each P90 move to help you learn the proper form.
+

–

What equipment is needed to do P90?

Just a Pro-Grade Resistance Band** with handles and door attachment, which is included in the Base Kit.
+
–
How long is each workout and how many days a week do I work out?
Most of the P90 workouts are 25–45 minutes in length, with the Ab Ripper workouts lasting 8–15 minutes. You'll be working out 6 days a week.
+

–

What's included in the P90 Base Kit?
Ten (10) simple, effective workouts
Simple Kitchen Nutrition Guide
4-Step Power Plan
"How to Hit It" Tutorial
6-Day Shred
1 Pro-Grade Resistance Band** with one set of handles and door attachment
90-Day Workout Calendar
+
–
What if I want a more strenuous program?
P90 is Tony Horton's solution for people who are incapable of or uninterested in completing an extreme workout program. If you want something more intense than P90, we recommend you start with P90X3®—Tony Horton's newest extreme program designed to help you get absolutely ripped working out only 30 minutes a day, 6 days a week. From there, you can advance to P90X® and P90X2®, which feature longer extreme workouts. Beachbody offers a wide variety of incredible fitness programs for people of all levels, so you're sure to find one that's right for you.
+
–
How many different schedules are there for P90?
P90 has 2 separate schedules that include the same workouts but differ based on your fitness goals. P90 Sweat provides a cardio-based schedule for those looking to maximize weight loss. P90 Sculpt is a resistance-based schedule that promotes increased strength and muscle growth.