Losing
shouldn't be complicated
weight
Start Today
for FREE
It literally takes minutes
and costs nothing today.
Longer-term plans also available.
Tell Us Your Goal
We'll show you
how to nail it.
Follow Your
Meal Plan
We tell you exactly what to eat
to lose weight.
Just Press "Play"
for 14 Days
You can stream most workouts
in 30 mins or less.
Get FREE
Results
Go ahead, show them off—
you earned it!
Come Back
for More
Our programs sell themselves.
That's why we let you try them
FREE for 14 days.
Here's how YOU could feel in 14 days...

Within 14 days of starting...everything began
to change. I started to see definition in my
shoulders. My belly bloat was going away. I
was alive with energy and my sleeping was
10X better!"

After the first week...I saw changes in my
body but more importantly I FELT them! I felt
energized, I felt alive. I felt so in love with
myself...that it fired me up to continue pressing
play."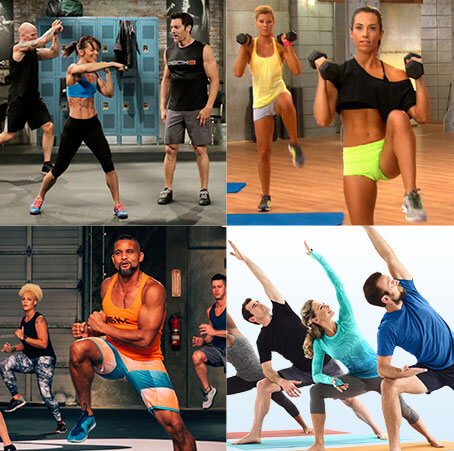 Beachbody KNOWS
how to get results...
We prove it in the real world...with legendary,
results-focused fitness programs like P90X®, INSANITY®, and 21 Day Fix® that have helped MILLIONS of people. Those people never realized how simple weight loss could be...until they saw the results with their own eyes.
How will you look &
feel 14 days from now?
Will you just be two weeks older? Or two weeks closer to
your goals?
We've proven our system works—for men and women of
every age, for fit people and people not-so-fit. And right now...we want to prove it to you.
What do you have to lose? Every BIG change has a
beginning. Will this be yours?
See you on day one!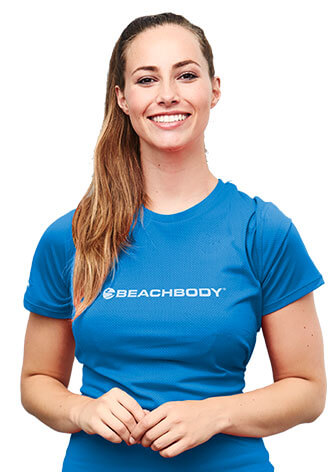 Stream Workouts on Your Favorite Device