Build Muscle,
Burn Fat.
Just 4 Days
a Week.
Transform your body in 8 weeks
with
LIIFT4 ™. Try it FREE for 14 days!
view plans
What is
LIIFT4?
It's a rapid-results breakthrough from Super Trainer Joel Freeman that shows you how to train hard...and get amazing results...without wasting time! LIIFT4 is 4 days a week of classic lifting combined with high-intensity (HIIT) cardio workouts. And with 3 days in between to rest and recover, you can fit LIIFT4 into your busy life and STILL see awe-inspiring results in as little as 8 weeks.
8 Week
Program

Unique
Workouts

Rest Days/
Week

Low Impact
Modifier
Quick, No-Nonsense Workouts
Each 30 to 40-minute LIIFT4 workout is an ultra-efficient routine that would take twice as long to do in a gym. Add in Joel's simple, 5-step eating plan, and you have a hard-working program designed to build lean muscle and burn away fat for a total-body transformation!
Time to Recover
and Grow Stronger
With LIIFT4, you can train hard 4 days a week...and still have a life! Joel gives you 3 strategically-chosen recovery days each week to give muscles enough time to repair so you can push harder, lift heavier, and get better results even faster.
See Real
LIIFT4 Results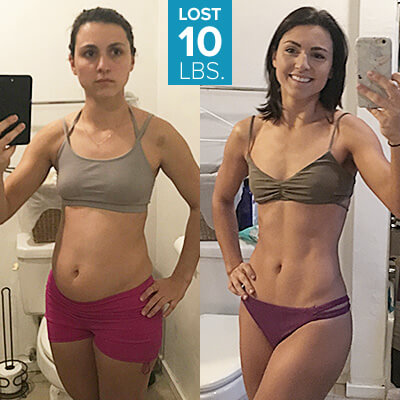 See Real LIIFT4 Results
-Laura C
I've always wanted lean and toned legs, arms, and abs, and I could never accomplish that until LIIFT4.
†Laura C. is a Beachbody employee. Results achieved after completing LIIFT4 using Beachbody Performance supplements.

Your Proven Solution for Achieving Results
LIIFT4 is just one of the fitness and nutrition solutions available through your membership in Beachbody On Demand—a world-class destination for the best in fitness, nutrition, and support. You can stream all of Joel's popular programs, including CORE DE FORCE®, plus hundreds more Beachbody workouts, like P90X®, INSANITY®, 80 Day Obsession®, and more!
Find the
Perfect Program
to Reach Your Goals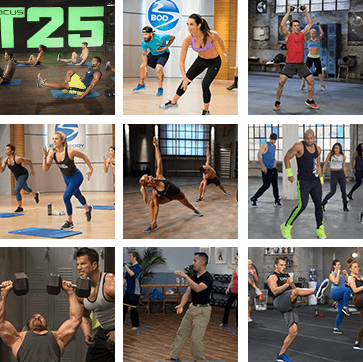 Yoga, cardio, dance, strength training, and more—no matter your current level of fitness, whether you want to torch calories, or build muscle, our workout programs can deliver the results you're looking for.
View Plans
Not just the workouts—
everything you need to get fit and stay fit.
With Beachbody On Demand, you get all the tools, guidance,
and motivation to help you reach your fitness goals.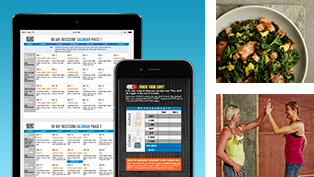 Fitness Guides
& Calendars

Step-by-step guides, including workout calendars, to help you get the most out of Beachbody fitness programs

Meal Plans
& Recipes

Nutritional guidance that tells you exactly what to eat to get optimum results

Community
Support

Stay inspired, motivated, and on-track with support from our active online community*
*Your contact information will be made available to your free Coach,
who may reach out to you with one-on-one support.
Stream Workouts
on Your Favorite
Device
On Your TV

Apple TV®, Chromecast®,
Roku®, Amazon Fire®

On Your Computer

PC or Laptop

On Mobile / Tablet

iPhone®, iPad®, Android®
LIFT. HIIT. REST. REPEAT.
Transform your body
with LIIFT4!
Join Beachbody On Demand Today FREE for 14 Days!