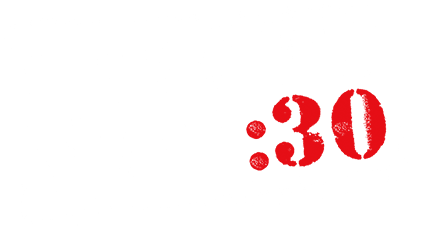 <
>
SHAUN T
, creator of INSANITY and FOCUS T25
®
INSANITY MAX:30™ Workout
The craziest
30 minutes

of your day for the


Best Results

of your life.†

Shaun T just raised the bar on Insanity®… and for the first time put insane results within anyone's reach.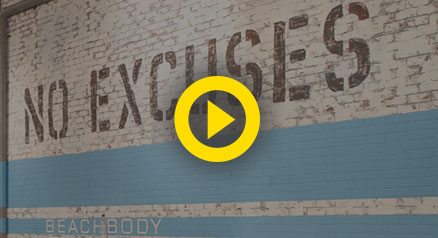 Watch the
Insanity Max:30

workout video
Even WE thought it couldn't be done
Not until we saw the results for ourselves. Lean, shredded, insanely ripped bodies. You'd think they'd spent the last
60 days doing INSANITY, sweating through workouts
45 minutes or longer.
But our test groups got these results in just 30 minutes
a day. With INSANITY MAX:30.
THESE FOLKS
MAXED OUT

NOW LOOK AT THEM!

How did we fit the hardest workout ever put on
DVD into

just 30 minutes?
How tough is MAX:30? It's a half hour of pure intensity, and frankly, your chances of making it all the way through—at least at first—are pretty much…zero. It's SO tough, Shaun T spent months just to find a way to get you through it.

That's when he came up with
the breakthrough he called
"MAXING OUT…"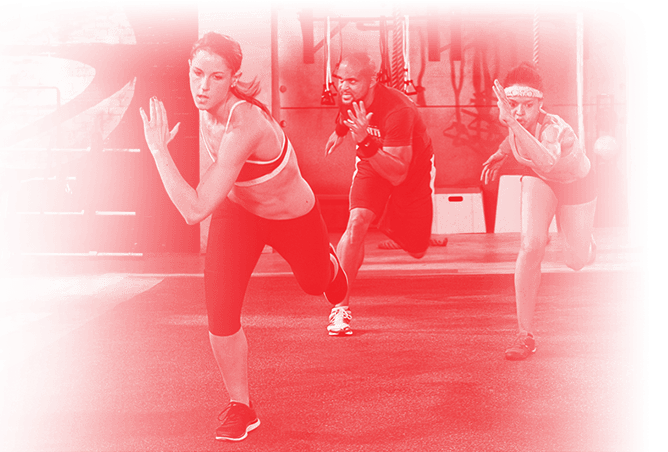 It's pure genius…


and it works like crazy

Every time you do a MAX:30 workout, you go as hard as you can for as long as you can. Then, when your lungs feel like sandpaper and your muscles are begging for mercy, that's when you take a break, write down the time you MAXED OUT, and get right back in to finish your workout.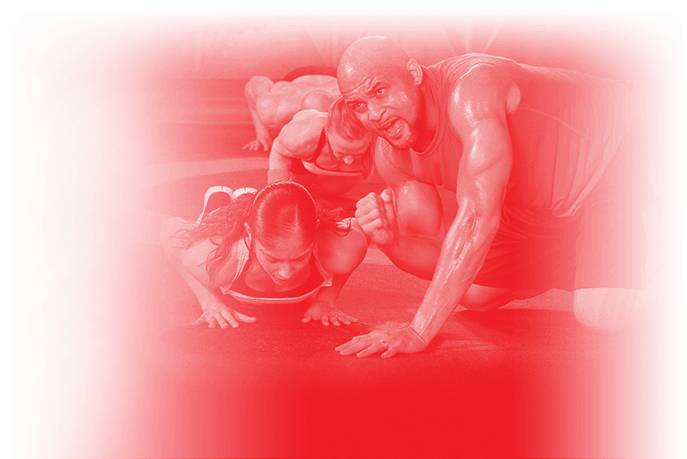 How long can
you

go?

At first, you might only make it through 3 minutes (and believe me, even that will be an accomplishment). That means 3:00 is your MAX OUT time. Next time you do the workout, try to push that time just 30 seconds longer. If you can make 30 seconds of progress every day for 60 days, at the end of 60 days, you will make it all the way to MAX 30. And when that happens—trust me…you're going to feel—and look—like a freakin' fitness god.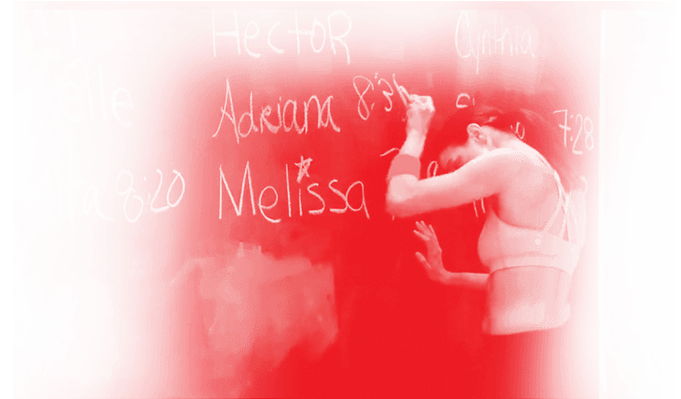 Max

:30 isn't just insanity
on fast-forward…


It's a whole new way to work out.

It's about using your body to get results. Just like the original INSANITY. No weights. No equipment, but the equipment in your mind and your body. Shaun T's
come up with 150 brand‑new moves. And every one includes a low-impact modifier,

to make sure you stay in the
game until it's your time to MAX OUT.
Here's
What You Get:
You'll get 12 killer cardio and tabata strength workouts
Month 1
2 crazy cardio plus
2 hardcore strength workouts leading up to one insane friday challenge.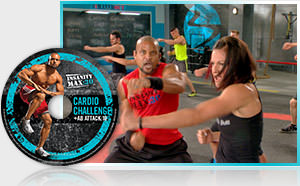 Cardio Challenge
30 minutes of the hardest cardio sequences you've ever tried. Welcome to INSANITY MAX:30.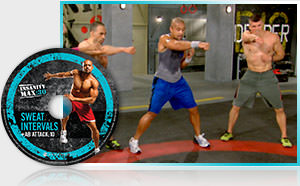 Sweat Intervals
Get ready for 30 minutes of screaming, sweating, calorie-scorching madness.
Tabata Power
Your muscles will beg for mercy as your strength training starts with Tabata-style "20 seconds on, 10 seconds off" power moves.
Month 2
The intensity explodes with 5 more maxed out workouts. You'll feel like you're right back at day one.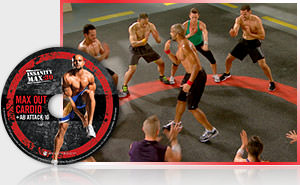 Max Out Cardio
This may be the craziest cardio workout you've ever tried. Just wait till you get to the first Power Move. What minute are you Maxing Out at now?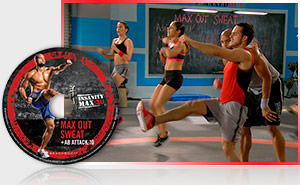 Max Out Sweat
The more minutes you make it through, the more you sweat and the more calories you burn. Now you know the meaning of "twice the sweat in half the time."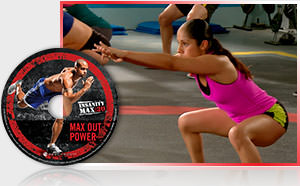 Max Out Power
The intervals are longer in this "45 seconds on, 15 seconds off" Tabata-style plyometric power madness.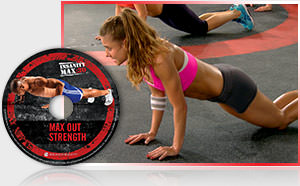 Max Out Strength
Your arms, shoulders, chest, and core will be toast after this upper-body-focused, "45 seconds on, 15 seconds off" Tabata-style routine.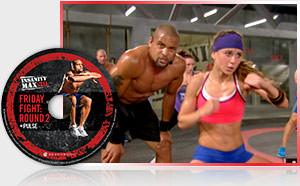 Friday Fight: Round 2
The new "hardest workout ever." Every move is a minute in this ultimate challenge between your body and your mind. Who's going to win?
Plus
Tools to Help Guarantee Your Success: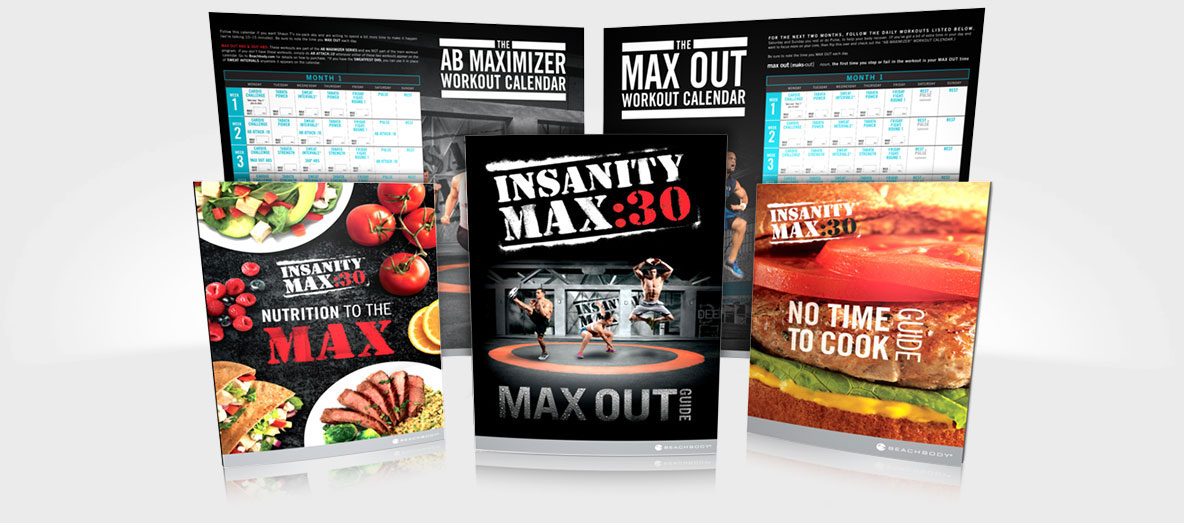 Nutrition to the Max Guide
It doesn't get any easier than this. No complicated diets or strict meal plans here. Just how to eat what you love and still get crazy-good results.†
Max Out Guide
This book is short and sweet. But it tells you everything you need to know to get maximum results with INSANITY MAX:30.
Max Out Wall Calendar and
Max Out Tracker
The entire fat-blasting, muscle-shaping program is laid out for you. Find out which workout to do each day and how to keep pushing your MAX OUT times for maximum results.
No Time to Cook Guide
No time? No more excuses! We've covered everything about eating on-the-go in this guide. From fine dining to fast food to the frozen food aisle, you'll know exactly what to eat to fuel your body and stay on track every time.
When you order now,

you'll get two

free

bonus workouts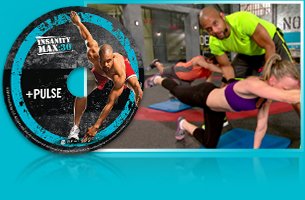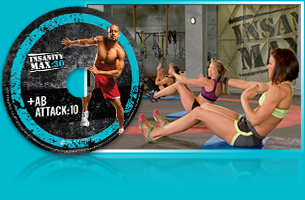 Pulse
Shaun T's version of a recovery workout, this is a low-impact combo of stretching and small "pulsing" movements that'll definitely make you feel the burn.
Ab Attack:10
This 10-minute routine will feel like an attack on your abs, but you'll love the rock-hard results.
GET MAX SAVINGS TODAY

With this exclusive
Limited-Time Offer.

But if you click now you can get the complete INSANITY MAX:30 program—

all 12 workouts and our top accountability tools for the best body
of your life†—
for only 2 monthly
payments of $39.95 (+ s&h)!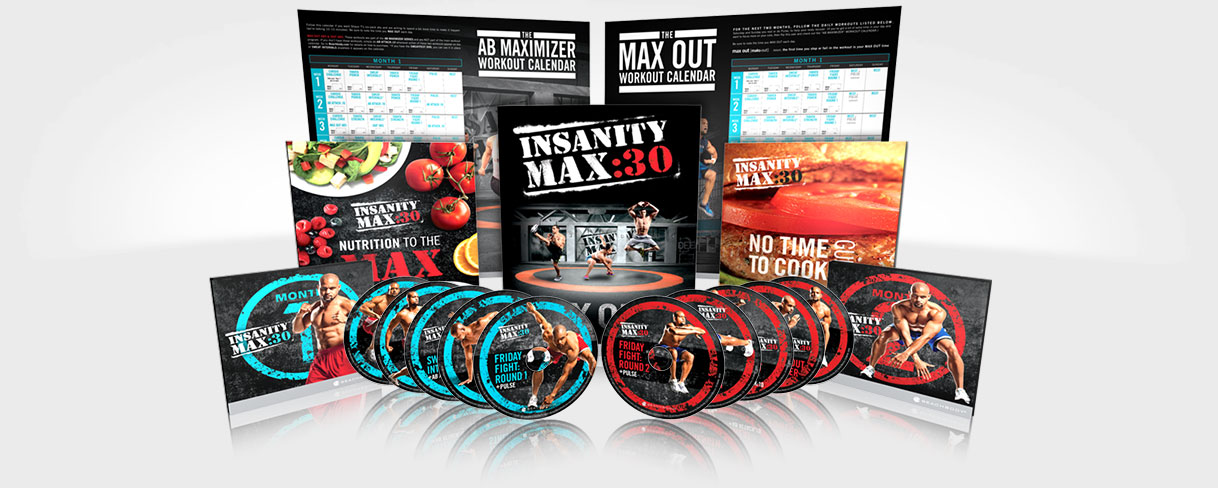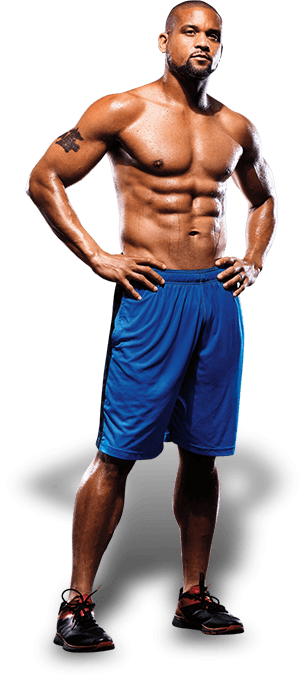 "INSANITY MAX:30 is the
HARDEST WORKOUT I've

ever taught."

—Shaun T, creator of INSANITY® and FOCUS T25

But that's not what makes it more powerful than any other fitness program I've ever created. The workouts will train your body. But Maxing Out will train your mind. MAX:30 gives you the tools to push yourself to your limit every single day. That's what really delivers insane results.

So I challenge you to take on MAX:30. And the first time you MAX OUT in your very first workout, I don't want you to look at it as a failure. I want you to look at it as a beginning. Because tomorrow, you're going to beat that time, even if it's just by one second.

I'll tell you this. By Day 60, you will get to MAX 30. I'm gonna make sure of it. And when you do, you will feel a rush of accomplishment like nothing you've experienced before.

I can't wait to get started. How about you?

DAY 1

Joe C.

DAY 60†




LOST 25 POUNDS†

"Completing MAX:30 proved to me I CAN accomplish anything – and that's
very empowering!"
"MY PERSONAL
MONEY-BACK GUARANTEE"
Still not sure if MAX:30 is for you?
Here's my promise:
Try the entire program for 60 days. If you don't lose weight, get shredded, feel better, or completely love your results for any reason, just send the program back and get your entire purchase price refunded (less s&h). No questions asked. Remember, I'm giving you a FULL EIGHT WEEKS to evaluate my entire MAX:30 program, and if you're not totally satisfied at any point, YOU PAY NOTHING.

–Carl Daikeler, Beachbody CEO
Hey, Shaun T, let's do this! I'm ready to MAX OUT for insane results in just 30 minutes a day!†
You'll recieve the complete MAX:30 program including the FREE gift and 2 BONUS workouts, all for 2 monthly payments of only $39.95 (plus s&h).
"I know you got this.
I'm with you.
MAX OUT!"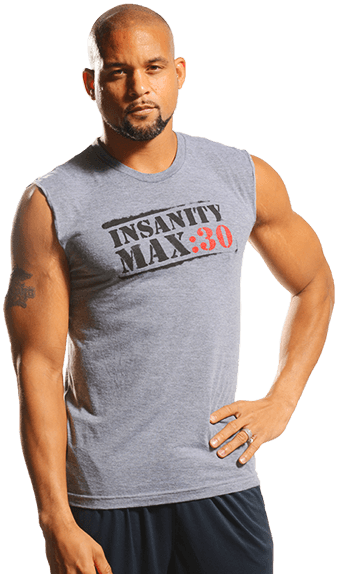 About Shaun T
Born Shaun Thompson, Shaun T first made a name for himself as a track‑and‑field star at Rowan University, where he received a BS in Sports Science with a minor in Theater and Dance.
Since then he's put both degrees to epic use—appearing on HBO's Six Feet Under, The Tonight Show with Jay Leno, CNN, The Ellen DeGeneres Show, Good Morning America, and The Doctors—and working with Nike, Boost Athletic Shoes, RadioShack, and the LA Lakers.
In 2007, Shaun T created the phenomenally successful dance‑based workout, Hip Hop Abs®. A year later, he followed that with another big hit—Rockin' Body®—as well as two workouts for children—Shaun T's Fit Kids® Club and Get Real with Shaun T™.
In 2009, Shaun T and Beachbody® blew up the fitness world with the launch of INSANITY®, a 60‑day total‑body conditioning workout that's insanely hard—but gets incredible results.
Over the next few years, the INSANITY workout series continued to grow with the launch of INSANITY: THE ASYLUM®, the sports-specific training program based on drills used by pro athletes; and THE ASYLUM Volume 2—the next 30 days of jaw‑dropping, competition‑crushing workouts.
Then in 2013, Shaun T again revolutionized the fitness industry by creating FOCUS T25®, a jam‑packed workout program that makes every minute count, so you can get an hour's worth of results in just 25 minutes.
Now, with INSANITY MAX:30, Shaun T lays down a new challenge—to push yourself to a new personal best every time you work out. It's the craziest 30 minutes of your day, but he gives you all the tools you need to get the best results of your life.