DOUBLE TIME ™ WORKOUT
Wouldn't you love to spend more time with your family? Doing something that can make fitness part of your everyday life, while having a total blast? Introducing Double Time, the first-ever 30-day fitness program you get to do with a partner!
Available Now on Beachbody® on Demand
Try Risk-Free
Double Time
became
Family Time

for this duo.
Alanna could have done Double Time with her spouse or a friend, but she chose her son, Christian, to be her partner in crime. For 30 days, they chowed down on yummy, healthy food and teamed up for super-quick workouts—while sharing some one-on-one time!
"You get to do this with your mom…what's not good about that?!" —Christian
Watch Video
Double Time made exercise

Fun Again

for this

Couple.

Before, Mike and Michelle would trudge to the gym and do their own separate routines. But with Double Time, they worked together to complete laugh-out-loud workouts that felt more like play and less like work.

"It's more like playing…you're just hanging out with a friend and you get to play together!" —Michelle
Watch Video
Double Time helped Raquel make exercise part of her

daily life!
Raquel has always had a tough time staying consistent with her workouts. But doing Double Time with her brother gave her an extra dose of accountability!
"He's athletic and I'm
not-so-athletic. So it really helped having a partner who could push me the whole time!" —Raquel
Watch Video
START LIVING
A HEALTHIER LIFE TODAY
Beachbody On Demand gives you instant access to the entire Double Time program, plus over 700 additional workouts—including 100+ family-friendly workouts and 100+ workouts from legendary trainer Tony Horton!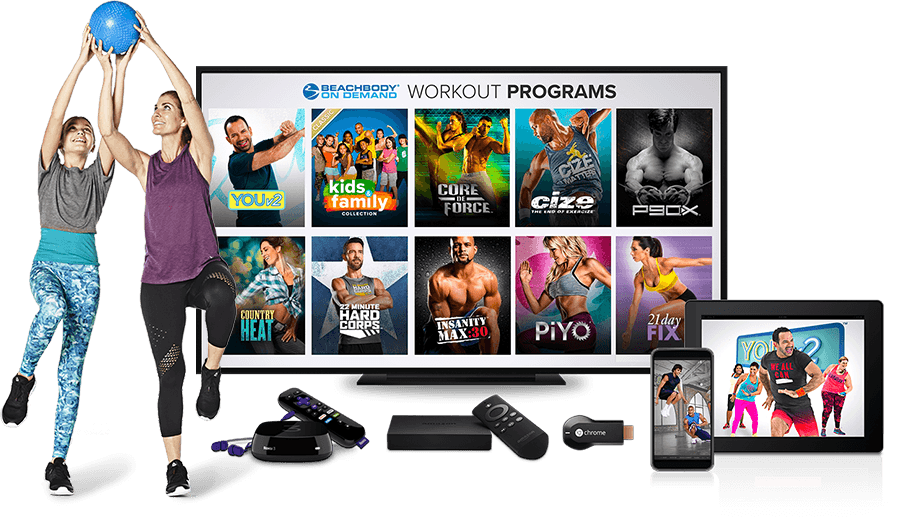 Try Risk-Free
You can also stream
Beachbody On Demand on your TV with:
or download the FREE app
YOU GET
...
2 CARDIO WORKOUTS
AND

2 STRENGTH WORKOUTS

Just grab your own ball (or the Beachbody Buddy Ball) and a partner and you're good to go!
---
---
Cardio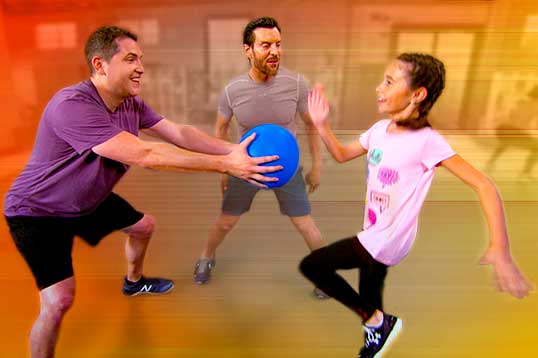 Game On!
---
Ready, set, go! Take on your first Double Time workout designed to crank up your heart rate—and the fun!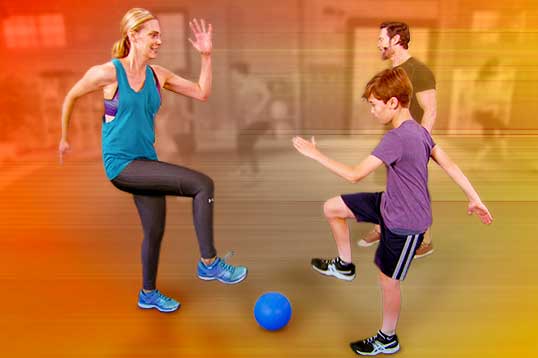 Double Up
---
Torching calories doesn't have to feel like work—especially when you've got a buddy on your side.
---
---
STRENGTH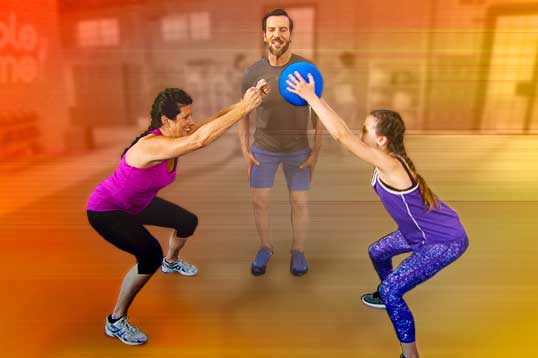 Dynamic Doubles
---
Pal around while building strength in this quick and effective resistance workout.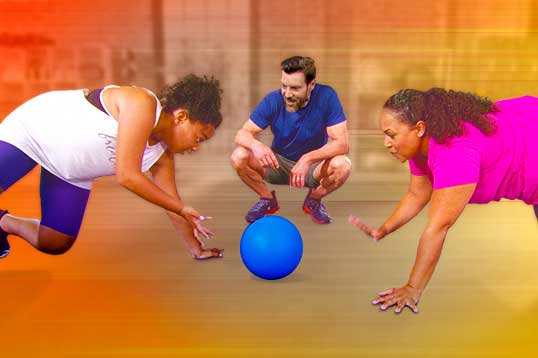 BOD Squad
---
Team up to lunge, squat, and crawl your way to a stronger bod.
1 AB WORKOUT
AND

1 ACTIVE RECOVERY WORKOUT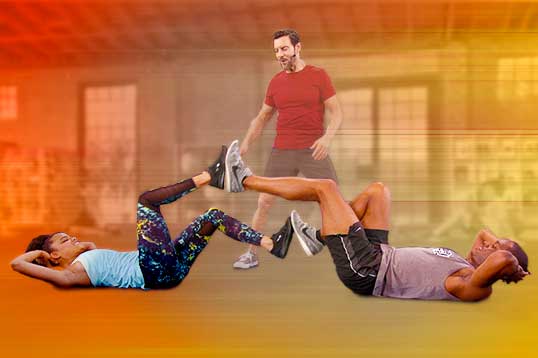 Abracadabra
---
Feel the magic as you and your partner sweat and laugh your way to stronger, flatter abs.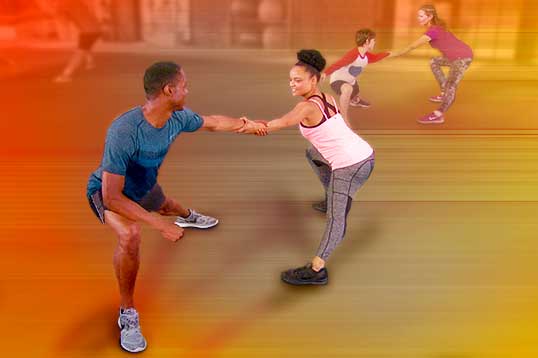 Recess
---
All play makes this active recovery workout a blast—and a great way to loosen up and improve flexibility.
2 BONUS WORKOUTS
Available ONLY with your Beachbody On Demand membership.
Not included with DVD purchase.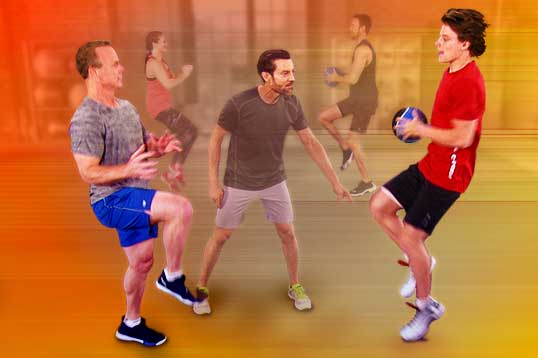 Funapalooza
---
Packed with playful cardio moves, this is one sweat fest you'll actually look forward to.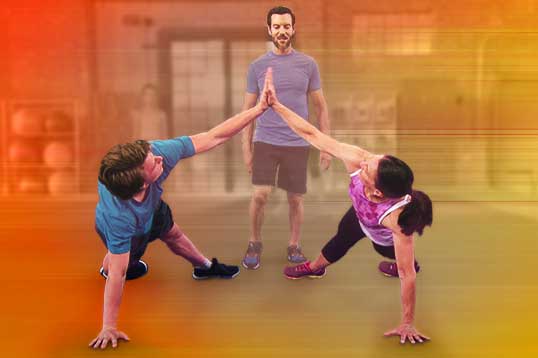 Power Partners
---
Tony double dog dares you to take on more strength-building moves—all while having a ball!
24/7 Online Support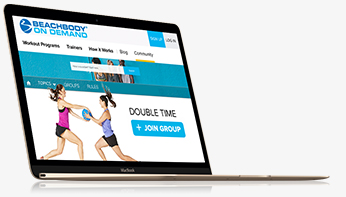 Your membership includes access to a team of professional fitness and nutrition experts, motivation from a Coach, and free support 24/7 from a community of members. Everything you need to live a healthier life!
Extras
to help you tag-team the next 30 days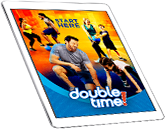 Start Here Guide
Get started with the Double Time program in just 3
super-simple steps.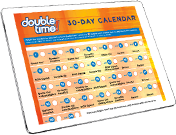 Workout Calendar
This handy calendar helps you stay on track by showing you which workouts to do each day.
Eating Guide
Eating healthy isn't as complicated as you think. Filled with simple tips and kid-friendly recipes, this guide will help you and your partner get on board with better nutrition. Want even better results? It also includes the Double Time Weight-Loss Plan to help fast-track your transformation.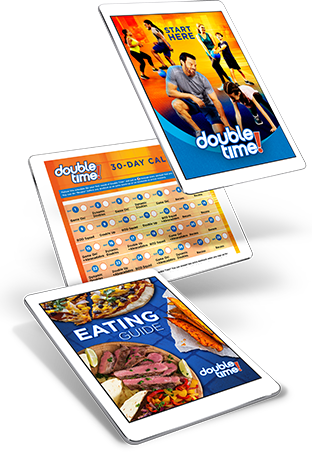 ALL THIS FOR LESS THAN
$9 A MONTH
BILLED IN ONE ANNUAL PAYMENT OF $99*
With an Annual All-Access membership to Beachbody On Demand, you'll get the full Double Time program and more.
WHAT YOU GET
with your annual membership to
6 Double Time workouts
2 bonus workouts
Digital Eating Guide
Digital Workout Calendar
Digital Start Here Guide
30 Days Risk-Free
FREE online support
12-month access to
hundreds of world-class
Beachbody workouts LEARN MORE
Use your own ball or purchase the
Beachbody Buddy Ball separately on Beachbody.com.
JOIN RISK-FREE
Streaming Details
*Your Beachbody on Demand membership automatically renews every 12 months for just $99, billed in advance to your same credit card, until you cancel. Cancel anytime to avoid future charges by calling Customer Service at 1 (800) 470-7870.
*Shipping & handling charged for DVD option only.
PREFER DVDS?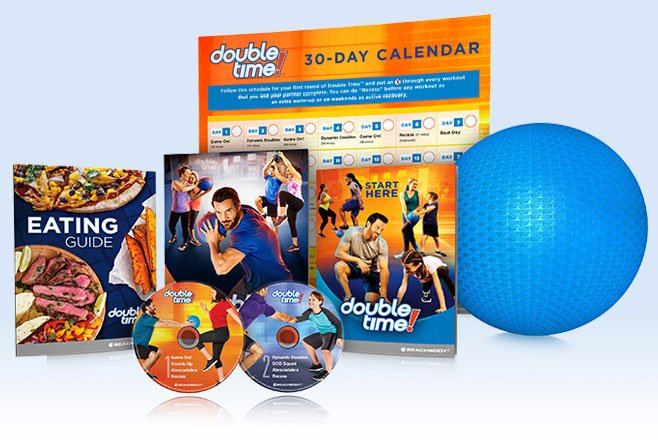 WHAT YOU GET
6 Double Time workouts on
2 DVDs
Eating Guide
Workout Calendar
Start Here Guide
Beachbody Buddy Ball
FREE Online Support
100% 30-Day Money-Back
Guarantee (less s&h)