The Shift Shop™ Workout
The 3-Week
Rapid Rebuild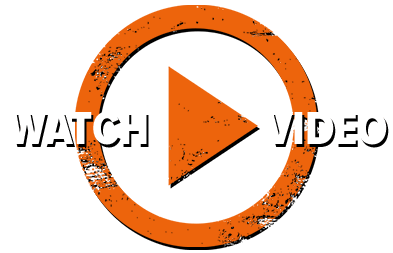 Leaner, Faster,
Stronger
In only 3 weeks

Ready to reinvent yourself? The SHIFT SHOP is a breakthrough rapid-rebuild program that helps you see maximum results—regardless of your age or fitness level—in just 3 weeks.
Order Now
The SHIFT SHOP uses a revolutionary "ramp-up" method that starts you off slow—then gradually increases the intensity week by week—all while refining your nutrition. This is how you make maximum progress in minimal time.
Week01
You start with short cardio and strength workouts you can really do. And a nutrition plan you can stick with.
Week02
Now you're pushing a little harder, for a little longer. And consuming more protein to fuel the burn. But it's nothing you can't handle.
Week03
Your shift has kicked into high gear. 7 days of intense workouts and clean eating. The results when you cross the finish line? Stunning.

Chris Downing is an elite functional trainer who specializes in helping everyone from beginners to workout pros reach their next level of fitness. His engaging, motivation-based approach helps you grow stronger, both physically and mentally.
The SHIFT SHOP is about more than helping you get fit and lose weight—it's about shifting your body and mind to a place that allows you to reinvent yourself. He takes the most results-driven training methods—effective for everyone from pro and amateur atheletes to the everyday gym-goer—and tailers them to help you achieve a significant total-body transformation. This includes shorter workouts with exercise intervals that help you burn calories fast, and lose fat, whie still increasing your strength.
Whether it's agility training, premium weight-loss moves, or the ultimate abs workout—prepare to burn fat and reshape your physique at lightning speed—all while being powered by Chris' personal philosophy: Empower. Love. Inspire.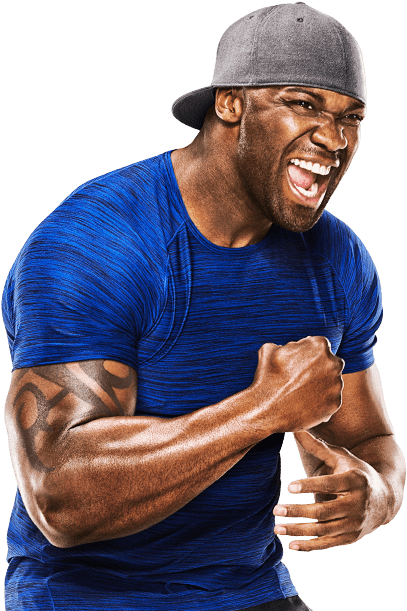 GET FIT AND LOSE UP TO 10 POUNDS IN 3 WEEKS†
The Best Way To Work Out

To get the most out of your 3-Week Rapid Rebuild, you have to stay on track. By streaming the SHIFT SHOP through Beachbody® On Demand, you'll always have fast-click access to every workout, modified versions of every move, and all the nutrition plans you need to shift from the body you have to the body you want. Plus, you'll get additional expert guidance, a system to track your progress, and for the ultimate in VARIETY—exclusive streaming access to hundreds of other proven workouts, which have helped millions of people reach their goals.
You can also stream
Beachbody On Demand on your TV with:
or download the FREE app
You get 6
cardio and
strength
workouts
Week 01 | 25 minutes
Speed :25

Jump-start your cardio with 1-minute intervals designed to work your entire body, and get you breaking a sweat.

Strength :25

Build a strong foundation with 1-minute intervals that feature easy-to-learn resistance moves, setting you up for success.
Week 02 | 35 minutes
Speed :35

Intensity increases–along with the formations. Improve your agility, build your stamina, and burn more calories.

Strength :35

Combining foundational moves, the intensity now ramps up, creating new challenges as you continue to gain strength.
Week 03 | 45 minutes
Speed :45

Up the ante with dynamic new drills that continue to ramp up your conditioning, and prepare you for any challenge.

Strength :45

The ultimate resistance workout, designed to challenge every muscle group, increase definition, and get the very best out of you.
2 BONUS WORKOUTS

Shift Core
Prepare to strengthen your core as you breathe through 9 sequential 1-minute ab-shredding exercises.

Shift Mobility
Get ready for 20 minutes of focused stretching that helps alleviate tightness and gets you ready to continue the shift.
24/7 Online Support

With a team of fitness experts and Coaches, you can get FREE support around the clock, as well as nutrition tips and personalized fitness advice from real pros who know how to help you make the shift.
WORLD-CLASS
TRAINING TOOLS

SHIFT SHOP
JUMPSTART GUIDE
No sitting idle. The SHIFT SHOP is all about fast results. In 4 simple steps, this guide will help you start achieving your goals on Day 1.
SIMPLE SHIFT
NUTRITION GUIDE
To keep your nutrition on track, this guide delivers the perfect balance of the right foods at the right time—by reducing starchy carbs while ramping up proteins and veggies week by week—so you can stay focused and get your best results.
3-WEEK RAPID
REBUILD CALENDAR
Your road map for success. The wall calendar shows you which workout to do each day, helping you shift from the body you have to the body you want.

This is Your Perfect
On-Ramp To Fitness
Have No Doubt.

You will stay committed, because the SHIFT SHOP is only 3 weeks.

Feel No Fear.

You won't feel intimidated, because Chris slowly ramps you up, and there's an incredible modifier to follow.

Accept No Limits.

You don't need to worry about plateauing, because just when you think you can't possibly do that last rep, Chris will get two or three more out of you.

Anything Is Possible.

Because we're shifting your mindset as well as your body, you'll be able to build on these achievements for the rest of your life.

START STREAMING THE SHIFT SHOP
Chris Downing's clients pay well over $100 an hour to get rapid results. You could try that, too. Instead, you can join Beachbody On Demand for less than that, and get unlimited use of the SHIFT SHOP, plus hundreds more fitness and nutrition solutions, all year long.

What you get with your annual membership
to Beachbody On Demand
| | |
| --- | --- |
| 6 SHIFT SHOP workouts | |
| 3 Shift Shop Deluxe Workouts | |
| 2 Bonus Workouts (Shift Mobility and Shift Core) | |
| Digital program materials | |
| Digital printable Beachbody Agility Markers | |
| FIXATE® healthy cooking show | |
| 30-Day Risk-Free* | |
| FREE Online Support | |
| 12-month access to hundreds of world-class Beachbody workouts. That's more than 600 additional workouts and nutrition programs, so you can keep adding to your SHIFT SHOP results all year long. LEARN MORE | |

Billed today as 1 payment of $99 for one year* Save 36% vs Quarterly Membership
Join Risk-Free
Streaming Details
*Your Beachbody On Demand membership automatically renews every 12 months for just $99, billed in advance to your same credit card, until you cancel. Cancel anytime to avoid future charges by calling 1 (800) 470-7870.
You can also stream
Beachbody On Demand on your TV with:
or download the FREE app


What you get
| | |
| --- | --- |
| 6 SHIFT SHOP workouts on 3 DVDs | |
| 2 bonus workouts on DVD | |
| Printed program materials | |
| 4 color-coded Agility Markers | |
| FREE Online Support | |
| 100% 30-Day Money-Back Guarantee (less s&h): Return or cancel within 30 days** | |
It's undeniable.
The SHIFT SHOP works. But if, for any reason, you don't get the results you want, you can send it back within 30 days—no questions asked. You can even keep the Simple Shift Nutrition Guide and Beachbody Agility Markers as our free gifts to you for trying it out.

$5985
Billed as 3 payments of $19.95 (+$12.95 s&h).** Or select a single payment option during checkout. 30-Day Money-Back Guarantee (less s&h).
Buy DVDs
**Shipping & handling charged for DVD option only.