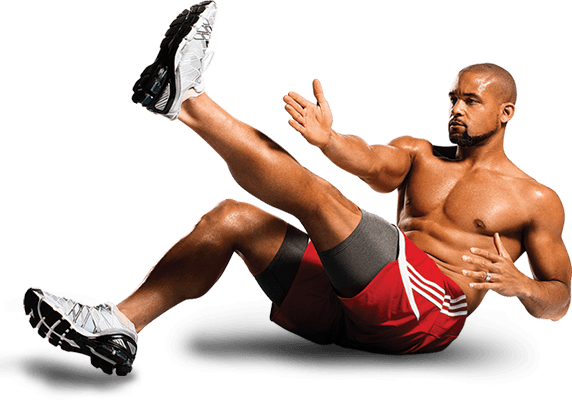 2 TARGETED WORKOUTS
TO OBLITERATE FAT AND REVEAL
YOUR ROCK-HARD SIX-PACK†
MAX OUT ABS

Shaun completely shreds your abs as you alternate between seated and standing moves for 15 minutes of crazy core work.

360° Abs

A 360-degree attack on your abs and core...on the floor, in plank, and more! With moves like these, you can go from 0 to 6-pack in no time flat.†
PLUS GET SHAUN T'S
EXCLUSIVE AB-SHREDDING TOOLS
7-Day Ab Maximizer Program

This is the plan Shaun uses to get camera-ready. It's specifically designed to help you shed the fat and make those abs pop!

Core Comfort Mat*

Better than a standard yoga mat, this one's thickly cushioned to protect your spine, knees, and wrists so you can activate every core muscle with precise control.
ATTACK YOUR NUTRITION
TO SEE THOSE ABS FASTER:
7 portion-control containers

Get a six-pack without counting calories!† These portion-control containers make it so simple to follow Shaun's plan in the Nutrition to the Max Guide. You'll always eat exactly the right amount of the foods you love—no guesswork required!

Shakeology® shaker cup

Maximize your results with this 25-ounce shaker cup that mixes the perfect Shakeology shake or your favorite drink in no time flat.
And Get
2 Free Gifts
MAX OUT:15

This is 15 minutes of insane ab-focused cardio, Shaun T–style. Your abs will be screaming as you get a crazy calorie burn in half the time.

Body fat calipers

Better than relying on the scale, these calipers make it simple to see just how much fat you're losing with INSANITY MAX:30™.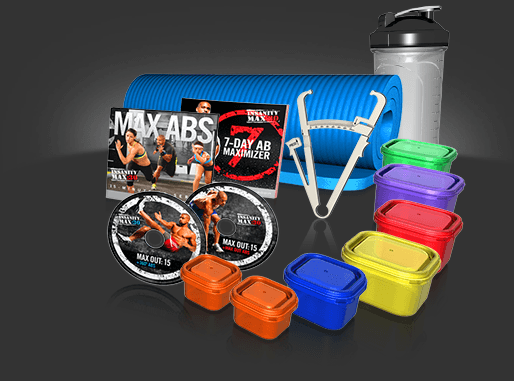 Maximum results for just 2 monthly payments of $39.95 (+$9.95 s&h) Or select a single payment option during checkout.