From the creator of 21 Day Fix®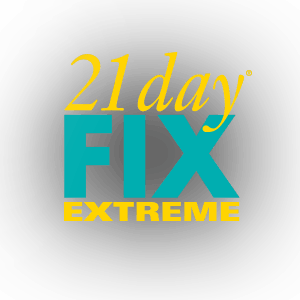 Celebrity Trainer
Autumn Calabrese
21 Day Fix Extreme® Workout Program
Are You Ready
To Get Serious?
YES!I want to lose weight
and get shredded in 21 days!
Just 3 monthly payments of $19.95
(+$12.95 s&h)
Or select a single payment option during checkout.
30-Day Money-Back Guarantee!

(less s&h)

Or try 21 Day Fix EXTREME
FREE FOR 14 DAYS through
Beachbody® On Demand Online Streaming.*
"I'll get you results like crazy.
21 Day Fix is a great solution for losing weight. But when I absolutely, positively need to get super-lean and defined in the shortest time possible…
21 Day Fix EXTREME is the way I do it.†
"This Is How You Get Shredded…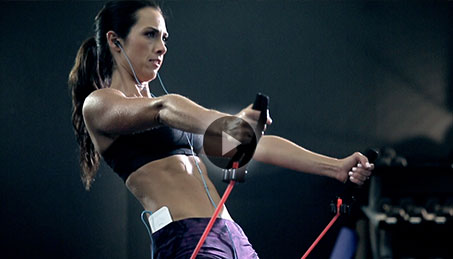 Watch this video to learn why people can't stop talking about 21 Day Fix EXTREME
If you're anything like me—no matter what workout you're doing—at some point you want to quit messing around. You're tired of talking about getting shredded…and you just want to do it.
Give me 21 days. Give me all the guts, intensity, and drive you've got, and I WILL help you get that hardbody you've always wanted.
The six-pack. The cut arms. The ripped shoulders and ultra-toned legs.
"You Want Easy?
Try Another Workout.
21 Day Fix EXTREME is only 3 weeks. But when you show up at my party…you'd better be ready to get serious if you want serious results like these…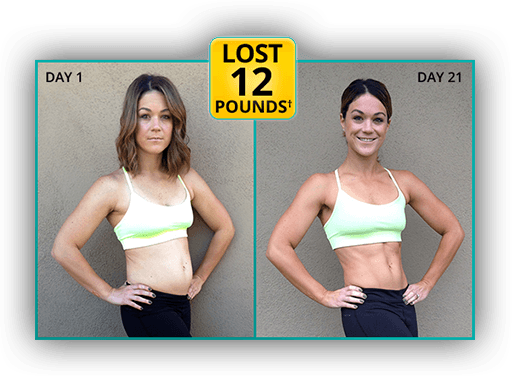 †Results vary depending on starting point, goals, and effort.
Crystal is an Independent Beachbody® Coach
Crystal S. / Age: 28
Hairstylist
---
"I've not been pushed this hard, felt this good in my skin in I don't know how long. It's not about the number on the scale. It's about the strength and confidence I've gained."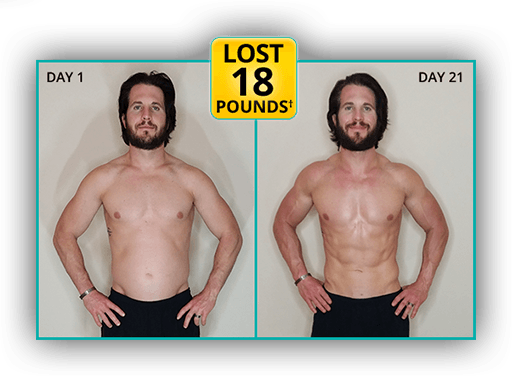 †Results vary depending on starting point, goals, and effort.
Adam is an Independent Beachbody® Coach
Adam C. / Age: 31
Former Army Green Beret
---
"I feel lean, I feel great. I have friends and family telling me they haven't seen me look this good in years…"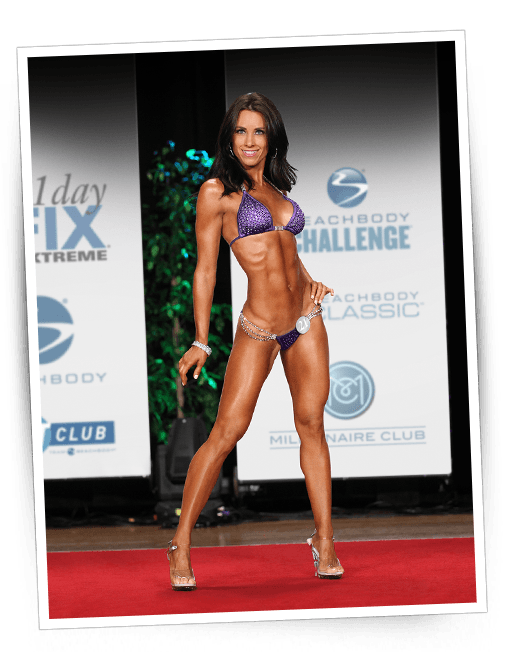 "Here's how I know you'll get results from 21 Day Fix EXTREME…
This is the EXACT program I use to get ready for a competition or photo shoot. When I have zero room for error. When I have to look 100% shredded—no do-overs, no excuses. It works for me EVERY TIME. Just like it will work for you.
The workouts are short, but they're extreme. The eating plan is simple, but there's no room for treats or cheating. It's a serious 21 days. But stick with it, and you'll walk away with serious results.
"Who's Doing
21 Day Fix Extreme?
I recommend it for anybody who wants an extreme body transformation in 21 days. Maybe you've already done 21 Day Fix and you want to kick the intensity up a notch. Maybe you've done other extreme programs and want to add a portion control component. Or maybe you have an event coming up and just have no time to waste.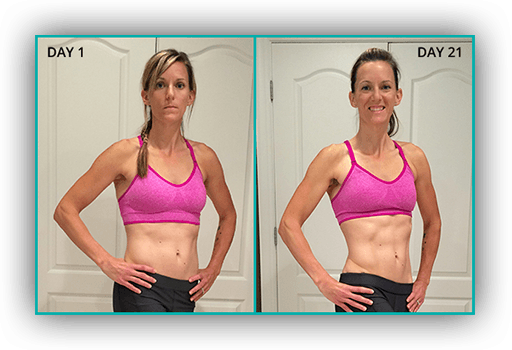 †Results vary depending on starting point, goals, and effort.
Leslie is an Independent Beachbody® Coach
Leslie D. / Age: 33 / Lost 4 LBS†
Mother
---
"21 Day Fix EXTREME is unique because you get the best of both worlds, a combination of extreme fitness and nutrition and it's only 21 days. You get results quickly."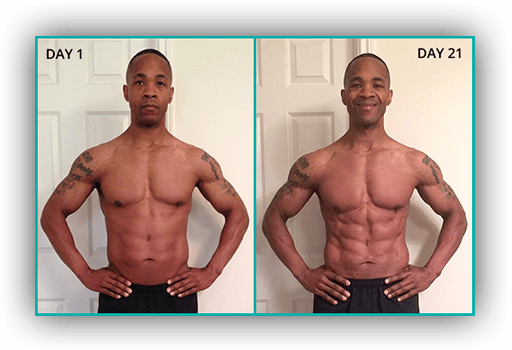 †Results vary depending on starting point, goals, and effort.
Robert is an Independent Beachbody® Coach
Robert G. / Age: 41 / Lost 10 LBS†
Active Military
---
"21 Day Fix EXTREME is no joke. It's for individuals who are serious about getting results."
---
"21 Day Fix EXTREME is NOT for everyone. But if you want to get shredded and defined—and you're willing to give it everything you've got for 21 days—I WILL get you there. That's a promise.
21 Day Fix EXTREME Gives You Everything You Need
---
6 Extreme Workouts on 2 DVDs
You want a lean six‑pack, cut arms, ripped shoulders, and toned legs in only 21 days?† Then it's time to seriously ramp up the calorie‑scorching, muscle‑carving intensity with these 30‑minute extreme workouts. You'll be doing steady‑state aerobics, resistance training, and explosive power moves to target every inch of your body—
so in 21 days, you look amazing from
every point of view.
PLYO FIX EXTREME

---

An explosive lower-body workout that uses jumping and resistance to torch calories and sculpt muscles.

UPPER FIX EXTREME

---

By alternating opposing muscle groups, this no-rest upper-body workout will help shred your chest, back, shoulders, and arms.

PILATES FIX EXTREME

---

Using a resistance band for every exercise, this intense mat workout works the entire body, placing emphasis on the core.
LOWER FIX EXTREME

---

Glutes, quads, hamstrings, and calves will get stronger, leaner, and more defined with challenging resistance work.

CARDIO FIX EXTREME

---

Combining weighted cardio moves with traditional metabolic training intervals keeps your heart rate soaring.

YOGA FIX EXTREME

---

A fast-paced flow yoga class, combining strength, balance, flexibility, and power.
Simple Nutrition
For Serious Results
I want to take all the guesswork out of getting a hardbody. These seven color-coded containers and Shakeology® shaker cup deliver exactly the right portions every time, so you never eat too much or too little.
But keep in mind, you'll be eating clean. No cheats, no treats, no excuses. It's not easy. But after 21 days, you're going to look and feel amazing.
Green

—Veggies

Purple

—Fruits

Red

—Proteins

Yellow

—Carbs

Blue

—Healthy Fats

2 Orange

—Seeds & Dressings

Shakeology Shaker Cup

—Drinks
A Step-By-Step Guide
To Help You Succeed
21 Day Fix Extreme
Start Here Guide
I'm with you all the way. This quickstart guide and workout calendar puts you on the fast track to getting lean and shredded from Day One!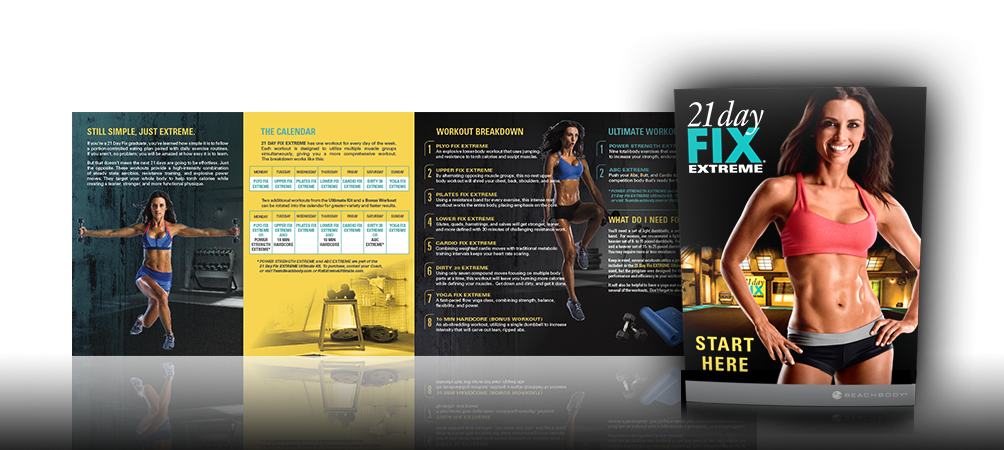 Plus


4 Free
Bonus Gifts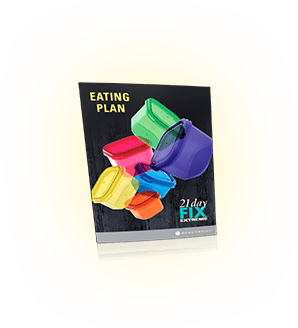 1.

21 Day Fix EXTREME Eating Plan
---
Simple portion control. Clean eating. No guesswork. I've provided everything for you, so all you have to do is follow the plan…and eat. This FREE guide is packed with meal plans, proven recipes, and easy-to-make shakes that help burn fat and carve lean muscle at lightning speed.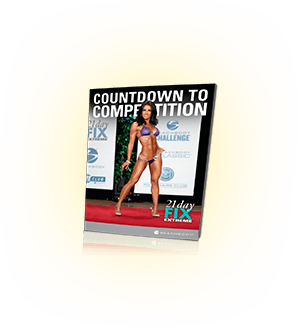 2.

Countdown to Competition
---
Here's what I do when a big competition or photo shoot comes up. I turn to my own secret meal plan to quickly shed fat and lean out every inch of my body. When you HAVE TO look great—and have only 21 days to do it—this is the plan you want.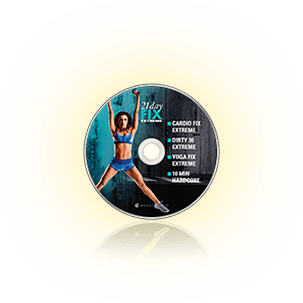 3.

Dirty 30 Extreme workout
---
This is one of my personal favorites! It's a down and dirty workout featuring seven compound moves that target multiple muscle groups simultaneously, to help you develop integrated strength and incredible definition.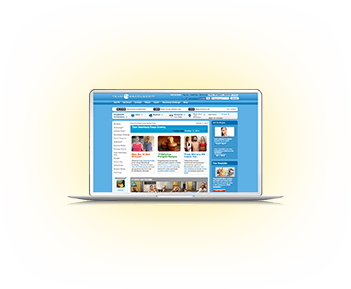 4.

24/7 Online Support
---
FREE access to 21 Day Fix EXTREME's premium online program. Enjoy world-class support, invaluable fitness and nutrition tips, and even live chats with yours truly!
TRY 21 DAY FIX EXTREME NOW!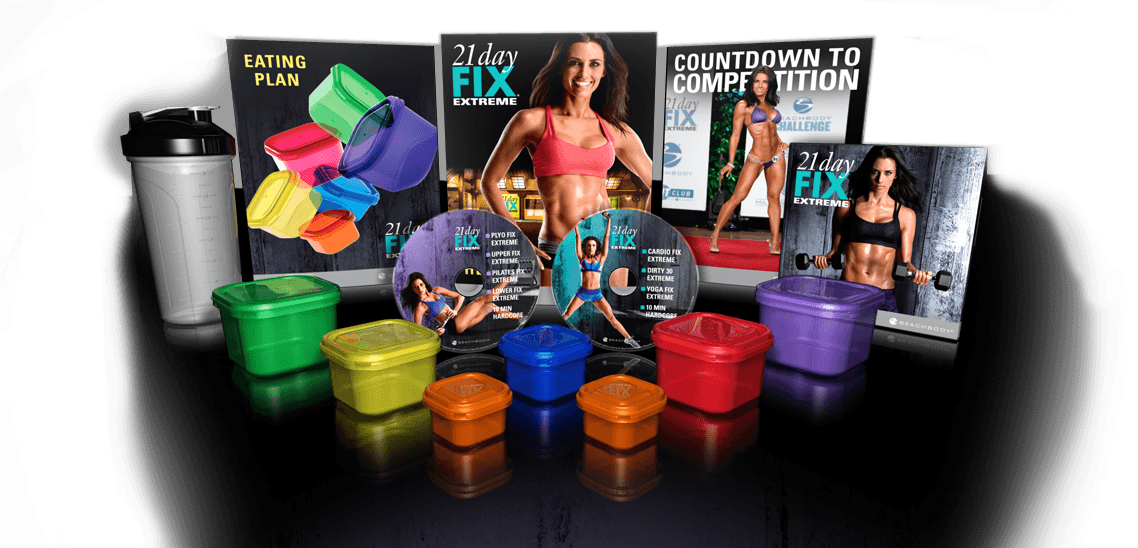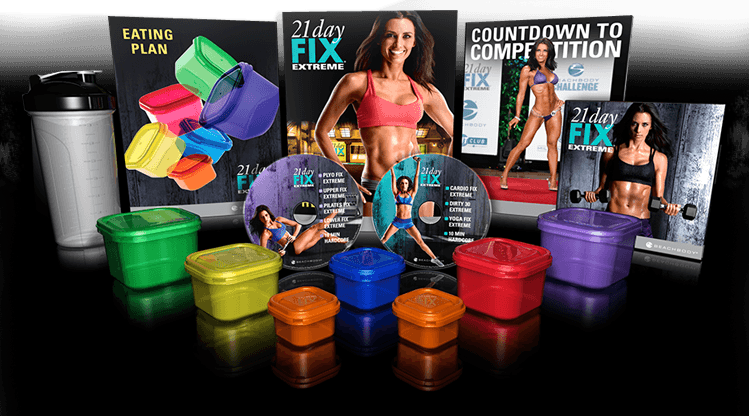 RESULTS GUARANTEED OR YOUR MONEY BACK
Still not sure if it'll work for you? Let me make it even simpler. I'm going to let you try the entire program—the full 21 days—and if you don't get the results you want, simply send it back within 30 days for a full refund of the purchase price (less s&h). Think about that. You don't have to wonder if 21 Day Fix EXTREME is going to work. You get to finish the program and then decide if you want to keep it. That's how convinced I am that you're going to love your results. In fact, I think it'll be the last weight-loss program you'll ever buy. So go ahead and try it for yourself.
"YOU CAN ROCK A
SERIOUS HARDBODY
Struggling to get into amazing shape? That's over. It's time to turn heads. Impress at your next event. Take your body from beach-ready to beach-WOW. It's time to get serious.

"SERIOUSLY.
I KNOW
YOU CAN
DO THIS.
I'm not going to kid you. 21 Day Fix EXTREME will challenge you. But I'm going to get you through it. I want you to start in your comfort zone.
Every exercise has a modifier,
so you can stick with me and you'll still be challenged and you'll STILL get shredded.
Dial it in. Get focused. It will be worth it."
YES!I want to lose weight
and get shredded in 21 days!
Just 3 monthly payments of $19.95
(+$12.95 s&h)
Or select a single payment option during checkout.
30-Day Money-Back Guarantee!

(less s&h)

Autumn Calabrese is a celebrity trainer, best‑selling author, and working mom who revolutionized the Beachbody® fitness model with her breakthrough hit, 21 Day Fix®. Autumn's simple approach to healthy weight loss through short, effective workouts and her easy-to-understand portion-control system went on to make 21 Day Fix the top-selling Beachbody fitness program of 2014. After the huge success of 21 Day Fix—and in response to the overwhelming demand for more workouts—Autumn followed up with the long-awaited 21 Day Fix EXTREME®, which kicked up the intensity but still made it possible for people to reach their goals in realistic, manageable ways.
After two extremely successful fitness programs, Autumn's next release combined her passion for good food and nutrition. FIXATE™—her cookbook of 101 mouthwatering, easy-to-follow recipes—was an instant hit and has sold more than 200,000 copies.
How do you follow so many back-to-back achievements? With a true masterpiece. In late 2015, Autumn—together with seasoned trainer Sagi Kalev—will reveal The Master's Hammer and Chisel™, an innovative resistance-training system built on Autumn and Sagi's own expert muscle-sculpting methods.
Autumn has held personal training certificates from the National Academy of Sports Medicine (NASM) and the American Fitness Professionals & Associates (AFPA), and has taken home top-10 titles at national-level bikini competitions. Her efforts have not gone unnoticed—she's graced the cover of Oxygen magazine and appeared on the TV shows "Good Day LA" and "Home & Family." Her workouts have been featured in major publications, including Shape magazine, Fitness, PopSugar.com, and Active.com.
Autumn Calabrese has made her mark as a leading fitness industry expert known for fitness programs and products that help people reach their weight-loss goals in the simplest way possible. But, more importantly, her passion for fitness and nutrition has inspired millions of Beachbody customers to truly transform and commit to a life full of healthy choices.