Scientific Advisory Board
The Scientific Advisory Board
Beachbody creates products and services that help millions achieve their personal nutrition, fitness and weight loss goals. Our efforts are grounded in the latest scientific research and technology innovations, ensuring every Beachbody offering lives up to our standard of driving amazing results. Our Scientific Advisory Board is essential to this work, as are its experts who are authorities in fitness, nutrition, botanical science, herbal integrated medicine, and product safety.
Meet The Members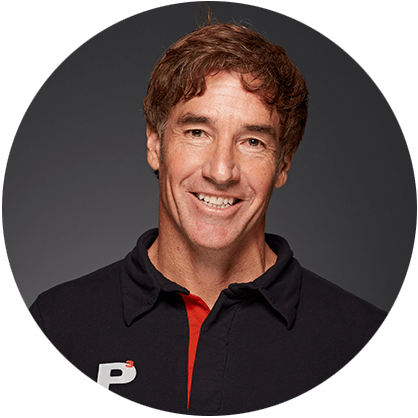 Marcus Elliott, MD
Chair, Beachbody Scientific Advisory Board
Performance Science & Medicine
Dr. Marcus Elliott is a Harvard-trained physician and exercise scientist widely regarded as a world leader in performance enhancement and the care of elite athletes. His data driven approach to analyzing movement and physical systems has allowed him to transcend the individual sports, becoming the only person to have held leading sports science positions in the NFL, MLB, and NBA. He's the founder of the Peak Performance Project (P3) in Santa Barbara, CA, a leading facility for applied sports science.
For more than two decades, Dr. Elliott has been raising the bar for human performance. He's developed programs for some of the world's best athletes and teams, including those at the U.S. Olympic Training Center, the Australian Institute of Sport, and the Sports Science Institute of South Africa. He was the physiologist and injury prevention specialist to the NFL's New England Patriots from 1999 through their drive to Super Bowl victory, and in 2010 he became the first director of sports science in the MLB with the Seattle Mariners. Dr. Elliott currently advises the NBA and multiple NBA teams.
In 2006 Dr. Elliott opened the Peak Performance Project (P3) in Santa Barbara, CA, a leading facility for applied sports science and human performance. P3's science-based approach employs a team of biomechanists, data scientists, neuroscientists, programmers, and sports physiologists.
Dr. Elliott sits on a number of scientific boards, speaks frequently at academic conferences, and appears on expert panels such as the American Sports Medicine Institute and the World Summit on Sports Nutrition. He has published numerous peer-reviewed studies on topics as diverse as muscle injury patterns in NFL players (American Journal of Sports Medicine) to studies on glycemic index of common foods and supplements (ACSM Journal's Medicine & Science in Sports & Exercise).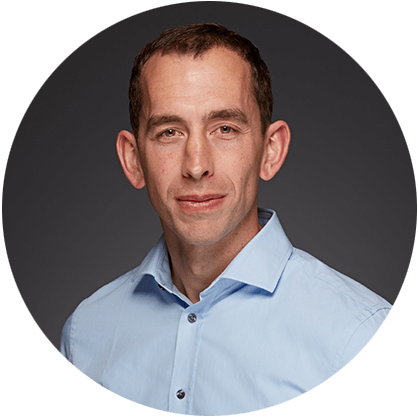 Francis Stephens,
PhD
Performance Nutrition
Dr. Francis Stephens is an Assistant Professor in Metabolic and Molecular Physiology at the University of Nottingham, England. He's a world leader in the field of performance nutrition and has presented at countless conferences and workshops for international athletic associations. His original research on the influence of performance nutrition and exercise on human skeletal muscle metabolism has been published in leading journals and books.
As part of his extensive research, Dr. Stephens has investigated how to use nutrition and exercise to manipulate muscle metabolism and influence exercise performance, muscle fatigue, insulin sensitivity, and energy expenditure in the young and old. He has also served as an advisor on sport supplementation studies in elite athletes. His peer-reviewed research on the influence of nutritional supplements and exercise has been included in several books, including the International Olympic Committee's Encyclopedia of Sports Medicine: Sports Nutrition.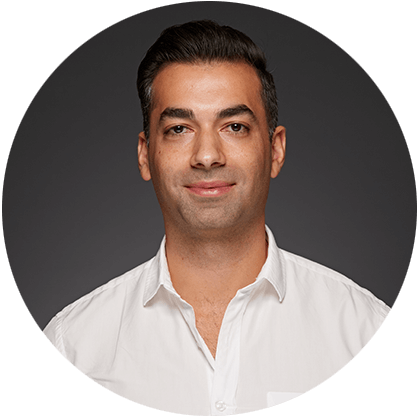 Nima Alamdari,
PhD
Director, Beachbody Scientific Affairs
Performance & Functional Nutrition
Dr. Nima Alamdari is a Harvard-trained scientist and Director of Scientific Affairs at Beachbody. He joined us from Harvard University where he was faculty at Harvard Medical School, Boston. His faculty work and postdoctoral training at Harvard centered on the regulation and mechanisms of muscle growth, breakdown, inflammation, and function in health and disease. Dr. Alamdari is author of numerous articles in top international peer-reviewed journals.
Dr. Alamdari's work has been supported by government (National Institutes of Health, USA, Medical Research Council, UK), industry (GlaxoSmithKline, USA), and academia (Harvard Medical School, Beth Israel Deaconess Medical Center, USA).
Before moving to the U.S. Dr. Alamdari earned a PhD in Muscle Metabolism and Physiology from the University of Nottingham, England. His doctoral thesis focused on the regulation of muscle mass and muscle energy metabolism. Dr. Alamdari has published numerous original articles and reviews in the fields of Physiology, Nutrition, and Metabolism. His work has also been presented at world-leading international conferences including Experimental Biology/FASEB (San Francisco, Washington DC, USA), The Physiological Society (London, England), Cachexia Conference (Rome, Milan, Italy), European Muscle Conference (Padua, Italy), and the American College of Surgeons (Chicago, Boston, USA).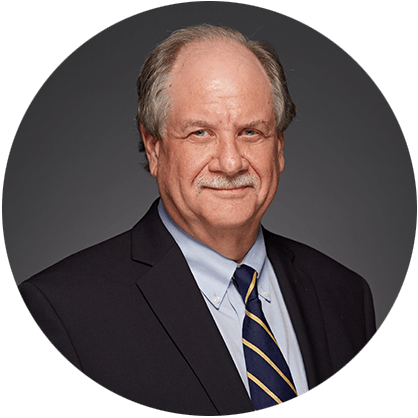 Michael Balick,
PhD
Botanical Science
For four decades, Dr. Michael J. Balick has studied the relationship between plants and people, the field known as ethnobotany, and floristics, the study of botanical diversity within a specific region. His ethnobotanical research has included studies in the Amazon Valley, Central and South America, the Middle East, the Pacific Islands, and Southeast Asia. Dr. Balick is considered a leading authority on the use of plants for improving health—as foods and medicines.
Most of Dr. Balick's research is in remote regions of the tropics, where he works with indigenous cultures to document plant diversity, traditional use of plants for health, and evaluation of potential botanical resources for broader application and use. His most recent scientific work in the Micronesian islands of Pohnpei, Kosrae, Palau, and in Melanesia in Vanuatu, is to document the diversity and local use of plant resources as foods, medicines, construction materials, and other purposes, and to work with local communities to support habitat and natural resource conservation in this biologically important region of the world.
Dr. Balick received his AM and PhD from Harvard University and has authored over 150 scientific papers in peer-reviewed journals, as well as authored or edited 24 scientific and general interest books and monographs on plant utilization, including his most recent book, Rodale's 21st Century Herbal: A Practical Guide for Healthy Living Using Nature's Most Powerful Plants. He has received numerous international awards for his research, teaching, writing, and service.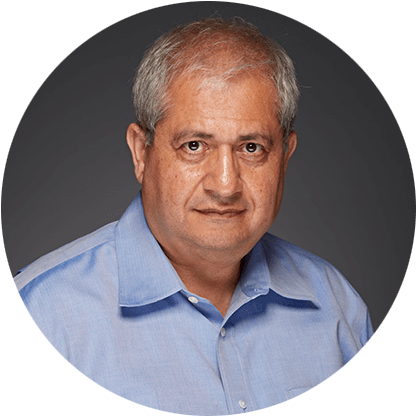 Mansour Samadpour,
PhD
Quality and Product Safety
Dr. Samadpour is the President of IEH Laboratories & Consulting Group (IEH) and Molecular Epidemiology Inc. (MEI), who together employ over 1,400 personnel in six countries. He is a microbiologist with extensive experience in public health microbiology, food safety, food production, and epidemiology of food-borne illnesses. Dr. Samadour is well published and an inventor of over 30 patents and patent applications.
Prior to founding IEH and MEI, Dr. Samadpour was faculty in the School of Public Health, University of Washington, Seattle, where he also received his PhD in Food Science and Technology. He has been intimately involved in defining and developing microbiological testing programs for food safety management. Dr. Samadpour's expertise has been sought in most of the major food-borne illnesses that have occurred since 1993, and he has designed and implemented enhanced food safety systems for many affected companies.
Dr. Samadpour has pioneered a risk-management approach for food and nutraceutical companies based on comprehensive hazard analysis, risk assessment, validation of processes, verification, and process control testing.