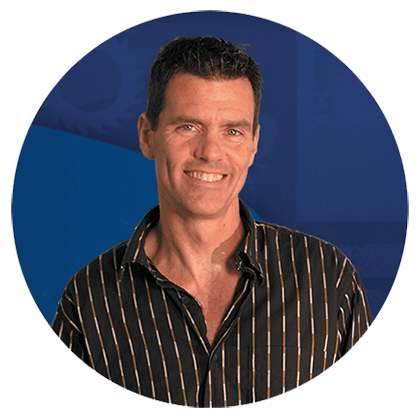 Steve Edwards
Director of Results/Fitness Advisor
A nationally recognized fitness expert, Steve Edwards has overseen fitness and diet program development for Beachbody, as well as its educational outlets, since 2001.
Prior to this he was a fitness trainer, fitness columnist, magazine editor, and athletics coach for 14 years. He's coached and trained thousands of individuals, from the ill and obese to professional athletes. He did his undergraduate work at UCLA and holds advanced certifications in sports conditioning, performance nutrition, fitness therapy, and fitness training. He's written hundreds of articles about fitness and nutrition that have appeared in more than 30 national publications, as well as two books on rock climbing.
Active in athletics his entire life, he is a two-sport intercollegiate letterman who still races bicycles (road and mountain), competes in multi-sport events, adventure races, and ultra-marathons. An expert rock climber, he has pioneered more than 500 new routes and climbed in 30 countries. Most famously, he tests the physical limits of his body as it ages, à la his hero Jack LaLanne, in rigorous birthday challenges that combine many physical disciplines. The goal of these challenges, in his words, is "to test the limits of human body and push it beyond what experts consider possible, especially as we age."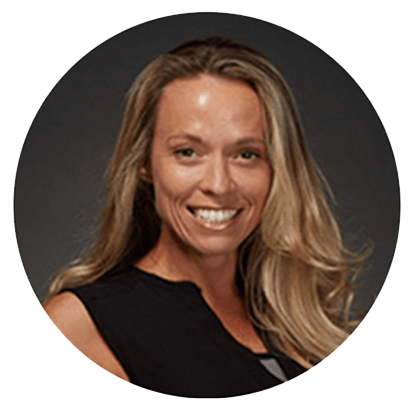 Stephanie Saunders
Fitness Expert
Stephanie Saunders began dancing at the age of 3, teaching at the age of 14, fitness training at the age of 18, and has been a professional dancer and fitness instructor for over 20 years. She has trained, taught group exercise, and managed at some of the most respected health clubs in the industry, including the Sports Club LA®, The Spectrum Club®, and the Reebok/Sports Club NY. Stephanie also holds several national certifications, including the National Academy of Sports Medicine and the National College of Exercise Professionals, and is Yogilates and Pure Barre certified.
Her career as a performer led her to Los Angeles, New York, Japan, Germany, the UK, and for a couple of years, on a cruise ship circling the world. Stephanie also spent six years in television production, and was a production manager for several network and syndicated shows including Deadliest Catch. She also worked for NBC, Discovery Health, Sony Pictures, and Universal Pictures. Stephanie is an avid dancer, fitness instructor, yoga junkie, hiker, and dog runner.
All trademarks, products, and service names are the property of their respective owners.