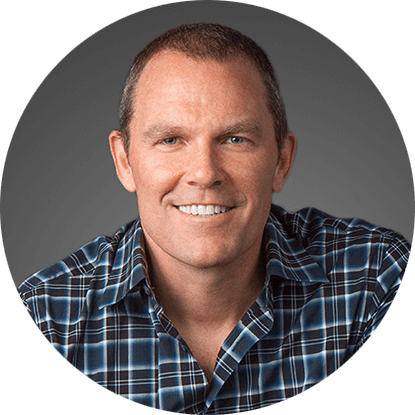 Carl Daikeler
Co-Founder, Chairman, Chief Executive Officer
Carl Daikeler is co-founder, Chairman, and Chief Executive Officer of Beachbody, LLC. In his pursuit to maintain his own health and fitness, and find a solution for the growing obesity epidemic, Daikeler and his co-founder Jon Congdon created Beachbody in 1998. Since then, the California-based company has redefined in-home fitness with top fitness and weight-loss solutions such as Beachbody® On Demand, P90X®, 21 Day Fix®, Body Beast®, and INSANITY®, as well as the breakthrough health shake, Shakeology®.
Daikeler's focus is to help people achieve their goals and lead healthy, fulfilling lives. Through the Team Beachbody® Coach Network, his aspiration is to create the largest community of health and fitness-related peer support in the world.
So, in 2007, Beachbody became the first networking marketing business focused on a holistic approach to fitness and weight loss, turning customers into brand ambassadors. With a database of over 20 million people, it leverages over $100 million a year in advertising—another industry first. Offering the most innovative, results-oriented programs and skilled, motivational trainers, Beachbody's approach to fitness has not only gained the attention of millions of satisfied customers, but also generated over $1 billion in sales in 2014.
Daikeler has over 25 years of extensive product marketing experience, including every aspect of the direct response business, from creating products to advertising, media buying, operations, international distribution, and general management. He began his entrepreneurial career in fitness product development when he co-founded TelAmerica Media, where he created 8-Minute Abs®.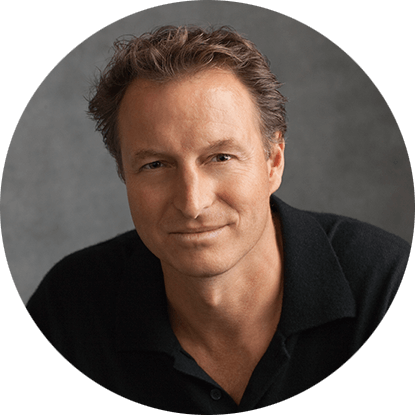 Jon Congdon
Co-Founder, President, Chief Marketing Officer
As co-founder, President, and Chief Marketing Officer of Beachbody, Jonathan Congdon helps guide the mission of the company and works to drive its vision and growth. Reporting to him are product marketing, e-commerce, the Beachbody LIVE certification business, technology, brand leadership, all media distribution channels, and active international markets.
Congdon's commitment to creating well-tested, effective products has helped the company build a reputation for quality programs and merchandise that deliver real results. In its first 15 years of business, Beachbody earned many awards and accolades, including multiple Telly Awards and an A+ rating from the Better Business Bureau. The company has grown from just a few million dollars in revenue in 2000 to over $1 billion in 2014, with employees working out of five offices.
Congdon was a finalist for Ernst & Young's "Entrepreneur of the Year" award in 2005. He holds seats on two boards and served two terms on the Electronic Retailing Association (ERA) Board of Directors. In 2009, he testified in Washington, DC, in front of the Senate Commerce Subcommittee on Consumer Protection, Product Safety, and Insurance as a representative of the marketing industry supporting the right to use inspirational testimonies in advertising.
Congdon graduated from the University of California, Los Angeles, and holds a degree in political science with dual emphases in Constitutional Law and International Relations. He can often be found on the beaches of southern California pursuing his favorite sport, beach volleyball.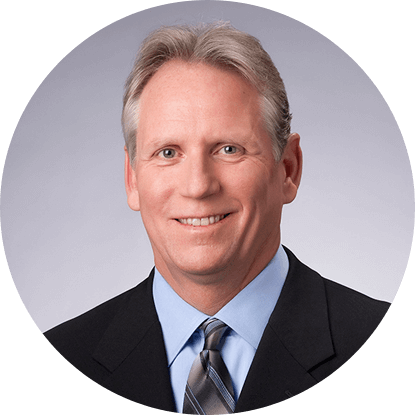 Robert Gifford
President, Chief Operating Officer
Robert Gifford serves as President and Chief Operating Officer for Beachbody, LLC. In this position, Gifford is responsible for the Company's operational infrastructure and works directly with our Operations, Research & Development, Enterprise Technology and Customer Service teams in order to help drive Company efficiency and enable long-term growth strategies.
Gifford has 35+ years of experience in helping Fortune 100 companies in the US and internationally create competitive advantage and efficiently design systems and processes. Most recently he served as Head of Supply Chain and Quality, Ultrasound Division at Siemens Healthineers, a $13B revenue company and a direct presence in 73 countries. Prior to Siemens, Robert served as a Corporate Officer, Senior Executive Vice President and President, Supply Chain Solutions, at Ingram Micro Inc. He led all aspects of this $46B global business' supply chain, with 100+ distribution centers. Robert built his business leadership expertise in earlier roles with companies including Ecolab, Hewlett Packard ("HP") and Tandem Computers Incorporated.
Robert received his MBA from Texas A&M University and his BS in Manufacturing Management from San Jose State University. His career has taken him to more than 35 countries around the world, and when he's not busy running Beachbody's operations, or serving as a Board Director for both corporate and nonprofit organizations, you can find him riding his Harley or spending time with his family in Laguna Niguel, CA.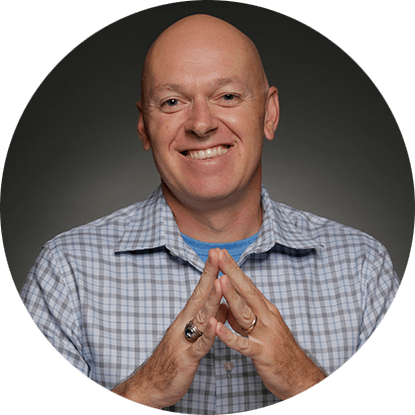 Bill Bradford
Chief Digital Officer
As Chief Digital Officer for Beachbody, LLC, Bill Bradford drives the creation, development, and implementation of the Beachbody On Demand product and digital platform. This product and digital platform has and will continue to revolutionize Beachbody's way of doing business with its current portfolio of products, and organically create new categories, business opportunities, and revenue streams.
Bradford joined Beachbody in June of 2014 after his tenure as Senior Vice President, Digital Media at Fox Broadcasting, where he not only built a digital strategy for the television network, he also transformed the Fox Broadcasting Digital department from a marketing cost center to a highly profitable P&L business unit. Bradford also served as the Chief Product and Programming Officer on the Hulu launch team, a joint venture between Fox and NBC.
With over 17 years of experience in Digital Marketing and Technology leadership, Bradford has held executive positions in Digital Product Management as Vice President, Product Management at Yahoo, Inc., as well as Executive Director at America Online, Inc.
Bradford holds an MS in Operations Research and Industrial Engineering from George Washington University and is a graduate of the United States Military Academy at West Point.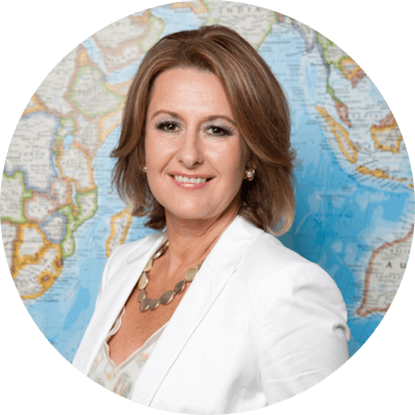 Sue Collyns
Chief Financial Officer
Sue Collyns is Chief Financial Officer for Beachbody, LLC. Collyns plays a critical role in the strategic and financial management of Beachbody as it builds upon its success and works to expand its business globally. As CFO, she is responsible for leading all financial operations within the company.
Prior to joining Beachbody, Collyns served as Chief Financial Officer for Dun and Bradstreet Credibility Corp. (DBCC), a successful technology start-up. Beforehand, Collyns spent 10 years as CFO, COO, and Company Secretary for California Pizza Kitchen (CPK) and prior to CPK, she held various financial positions at Sony/BMG Entertainment, Lion/Pepsi, GlaxoSmithKline, and PricewaterhouseCoopers.
Collyns has three decades of technical expertise in finance, operations, strategy, technology, and consumer products. She is currently a Board member and the Audit Committee Chair of the successful NYSE-listed company Zoe's Kitchen (ZOES). Collyns also holds a Bachelor of Economics and Finance degree from Macquarie University, Australia, where she graduated with high distinction, and a postgraduate CPA at Deakin University in Melbourne, Australia.
Additionally, Collyns has been the recipient of several prestigious executive awards, including Board Circles "CFO of the Year" in 2014, Los Angeles Business Journal's (LABJ) "CFO of the Year" in 2013 and LABJ's "Executive of the Year" in 2011.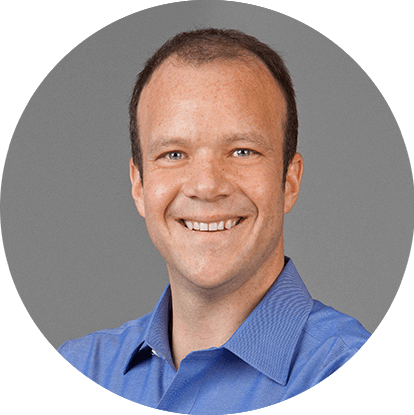 Jonathan Gelfand
Chief Legal Officer and Senior Vice President, Business Development
Jonathan Gelfand is Chief Legal Officer and Senior Vice President, Business Development for Beachbody, LLC. He advises with respect to corporate governance, intellectual property, and anti-piracy and counterfeit protection. On the business development side, Gelfand focuses on exploring new business opportunities and distribution models. He joined Beachbody in 2006.
Gelfand has over 19 years of experience representing clients involved in entertainment, new media and emerging technologies, advertising, privacy and marketing, and intellectual property matters, with a focus on direct response marketing, multilevel marketing, and electronic retailing. He previously served as Chief Executive Officer and General Counsel for Miss A, LLC and Marketplace Products LLC, where he created two separate retail and direct response product companies and managed all business and legal aspects. Prior, Gelfand served as Senior Counsel for Sylmark, Inc. and beforehand, as an Associate at Akin Gump Strauss Hauer & Feld, LLP.
Gelfand received his BA, cum laude, in Political Science from the University of California at San Diego. He earned his JD from Stanford Law School.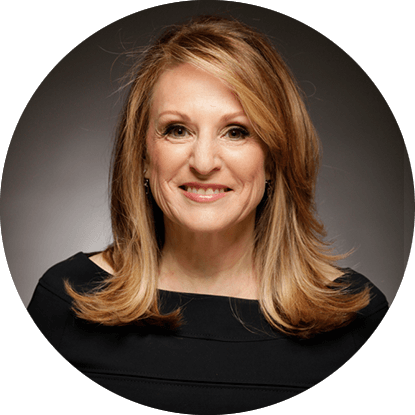 Helene Klein
Chief People Officer
Helene Klein is Chief People Officer for Beachbody, LLC and oversees the company's strategic people capabilities. Klein attracts and retains top-tier talent as well as managing employee performance and engagement for the company.
Since joining in 2008, Klein has significantly contributed to Beachbody's overall growth by increasing the number of full-time employees from 150 to 800. During this period, revenues grew to $1 billion. Additionally, she is responsible for employee experience through facilities management for each of Beachbody's five offices, including Santa Monica, California, Westlake Village, California, El Segundo, California, Provo, Utah, and the United Kingdom.
Previously, she served as Senior Vice President, Human Resources and Administration for EMAK Worldwide, a multinational marketing services company, where she was a key advisor to the Board of Directors, CEO, and Executive Committee. She provided leadership and management to both the human resources and administration functions, while overseeing a $35MM annualized global payroll in five domestic and seven international offices.
Prior, Klein managed all employment matters of a $1.8 billion division of Robinsons-May department stores with over 15,000 employees and beforehand, served as Associate Vice President of Corporate Quality Services at FHP, Healthcare, Inc.
Klein holds a BA in Political Science, summa cum laude, from California State University, Northridge.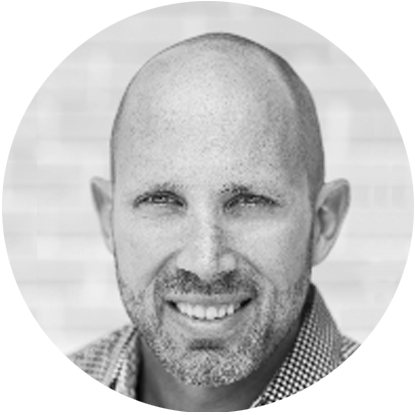 Bryan Muehlberger
Chief Information Officer, Enterprise Technology
Bryan Muehlberger is Chief Information Officer of Beachbody, LLC, with global responsibility for leading the Enterprise Technology team in its efforts to prepare for future scalability, while driving company efficiency, and developing technology strategies to better serve company-wide objectives..
Over Muehlberger's 20+ year career, his strong business acumen combined with solid technology leadership has been pertinent in laying the foundation for corporate growth, transforming both technology organizations and company-wide operations, while continuously improving key business functions for advancement and expansion in the digital era.
Prior to joining Beachbody, Muehlberger served as Chief Information Officer and Vice President of Information Technology for Red Bull North America where he implemented a corporate innovation program called Red Bull Labs, launched the first-ever Advanced Analytics and Data Science team, and successfully built and delivered enterprise-scale internal and external web and mobile solutions – while ultimately molding the Company's US-based IT organization into a world-class technology business partner.
Muehlberger's previous experience also includes driving innovation at Maritz Holdings, developing and executing strategic technological direction while serving as CIO of EVOLVE24 (formerly a Division of Maritz Holdings), as well as leading technology and new product development initiatives related to the launch of Consumerology® - Express Scripts.  He is an active angel investor, and serves on various advisory boards in the technology space.
Muehlberger received his MBA from Washington University in St. Louis and his B.S. in Computer Science from the University of Missouri.
Michael Neimand
Division President, Network Marketing
Michael Neimand is Division President of Network Marketing for Beachbody, LLC. Neimand leads Team Beachbody, our direct selling channel. Neimand joined Beachbody in 2006, to help launch Team Beachbody. His diverse experience in this industry and creative approach has helped to shape our successful Coach network. Among his responsibilities, Neimand plays a vital role in architecting and managing Team Beachbody's Coach compensation and incentive programs, leading our Team Beachbody's international expansion activity, and overseeing the division's Marketing, Communications and Network Analytics teams.
Neimand has over 20 years of experience as an executive in the Direct Selling industry. Prior to joining Beachbody, Neimand worked at Herbalife, where he held a number of senior management positions in Sales Strategy, International Development, Manufacturing, and Administration.
Neimand graduated from the University of California, Los Angeles, and holds a degree in theater, film and television.