Grilled Corn Salad with Jalapeño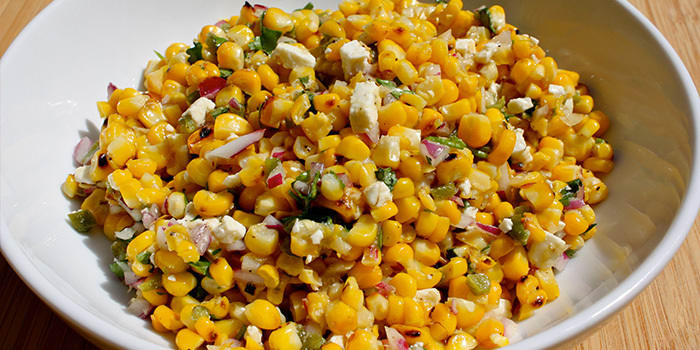 This corn salad recipe gives grilled corn bold flavor by adding zesty jalapeño, cilantro, and feta. It is a perfect side dish for any barbecue. Apple cider vinegar acts like a "secret ingredient" that makes it really memorable. Any type of cooking vinegar can be substituted, like sherry or red wine vinegar.
Total Time: 30 min.
Prep Time: 10 min.
Cooking Time: 20 min.
Yield: 4 servings
Ingredients:
4 ears of corn, husks removed
1 Tbsp. + 1 tsp. olive oil, divided use
1 medium jalapeño
¼ medium red onion, chopped
¼ cup crumbled feta cheese
¼ cup fresh cilantro, chopped
1 Tbsp. apple cider vinegar
Sea salt and ground black pepper (to taste; optional)
Preparation:
1. Preheat grill to medium.
2. Bring large pot of water to boil; add corn. When water returns to a boil, remove corn.
3. Brush corn with 1 tsp. oil. Place corn and jalapeño on grill, turning frequently, for about 4 minutes, or until corn kernels are lightly browned and jalapeño is browned but not charred. Remove from grill.
4. When corn is cool enough to handle, slice kernels off the cob; place kernels in a medium serving bowl, discard cob.
5. Slice jalapeno in half, discard seeds, and finely chop.
6. Add jalapeno, onion, cheese, cilantro, remaining 1 Tbsp. oil, vinegar, salt (if desired), and pepper (if desired) to corn; toss gently to blend.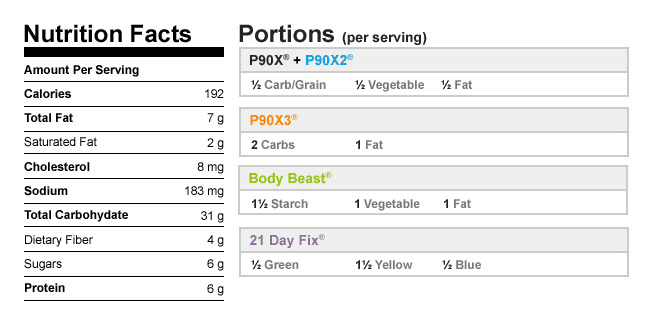 If you have questions about the portions, please click here to post a question in our forums so our experts can help. Please include a link to the recipe you're asking about.